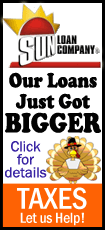 The social media savvy that helped Occupy protesters create a grass-roots global movement last year -- one that ultimately collapsed under its leaderless format -- is proving a strength as members fan out across New York to deliver aid including hot meals, medicine and blankets.
They're the ones who took food and water to Glenn Nisall, a 53-year-old resident of Queens' hard-hit and isolated Rockaway section who lost power and lives alone, with no family nearby.
"I said: 'Occupy? You mean Occupy Wall Street?'" he said. "I said: 'Awesome, man. I'm one of the 99 percent, you know?'"
Occupy Wall Street was born in late 2011 in a lower Manhattan plaza called Zuccotti Park, with a handful of protesters pitching tents and vowing to stay put until world leaders offered a fair share to the "99 percent" who don't control the globe's wealth.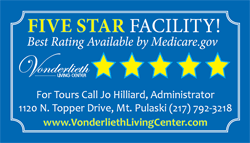 The world heard the cry as that camp grew and inspired other ones around the globe. Ultimately, though, little was accomplished in the ways of policy change, and Occupy became largely a punch line. But core members, and a spirit, have persisted and found a new cause in Occupy Sandy.
It started at St. Jacobi Church in Brooklyn the day after the storm, where Occupiers set up a base of operations and used social media like Twitter and Facebook to spread the word.
There is a sense of camaraderie reminiscent of Zuccotti, as young people with scruffy beards and walkie-talkies plan the day's activities. Donations come in by the truckload and are sorted in the basement, which looks like a clearinghouse for every household product imaginable, from canned soup and dog food to duvet covers.
"This is young people making history," said Mark Naison, a professor at Fordham University who has been studying Occupy Wall Street. "Young people who are refusing to let people suffer without putting themselves on the line to do something about it."
Now the group has dozens of relief centers across the city and a stream of volunteers who are shuttled out to the most desperate areas. It is partnering with local community and volunteer organizations.
A recent post on Occupy Sandy's Facebook page announced: "Attention! If anyone in Rockaway needs to have their basement pumped, please contact Suzanne Hamalak at suzybklyn@aol.com. Her family wants to help and have industrial pumps...they will do it for free....."