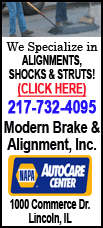 With police monitoring lines, motorists in New York City and Long Island on Friday began dealing with a new piece of fallout from the monster storm: odd-even gas rationing.
"Even? Odd? Whatever it is, I didn't have the right one," said Joe Standart, a 62-year-old artist, whose car was ordered off a Manhattan gas station line by a police officer. Friday was an odd-numbered day, meaning only motorists whose license plates end in odd numbers, or letters, could fuel up. Standart's plate ended in an even number, so he would have to wait until Saturday.
As drivers sorted out an odd-even plan -- a scheme not seen in New York since the 1970s Arab oil embargo -- thousands of people in the region got their power back for the first time since Sandy came ashore 12 days ago. Still, more than 330,000 customers were still without power in New Jersey and the New York City area.
President Barack Obama, who visited the battered Jersey coast earlier, said he would survey the damage in New York next week from the storm, which the American Red Cross said will create its largest U.S. relief effort since Hurricane Katrina in 2005.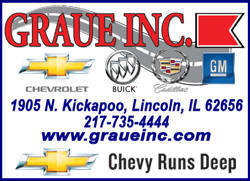 New Jersey Gov. Chris Christie spent Friday visiting battered coastal areas in his state, from Sea Bright to Seaside Heights, calling the storm "our Katrina."
The governor said the long, difficult rebuilding period would begin in earnest next week and include the restoration of the state's most iconic attractions. But Christie, who said he spent his youth at the Jersey Shore and brought his children there, cautioned that it wouldn't look the same next summer as it did last summer.
He said power would be restored to nearly everyone in the state by Saturday night, and that he would likely decide by early next week whether to end gas rationing there.
In New York City, Angel Ventura, who drives a delivery van for a camera rental company, has taken to hunting for gasoline every time his gauge drops below a quarter of a tank. "It makes me crazy, thinking I might hit empty and not be able to find it," he said.
Industry officials first blamed the gas shortage on fuel stations that lost power but now say the problem has shifted to supply terminals, which are either shut or operating at reduced capacity. Drivers are also quicker to top off tanks because they're afraid gasoline won't be available, AAA spokesman Michael Green said.
Tom Kloza, chief oil analyst at the Oil Price Information Service, said the densely populated New York-New Jersey area has fewer stations per capita than any other major metropolitan area, making the shortage an even bigger problem. He said rationing earlier might have helped in New York City; New Jersey implemented it last week.
"It does curb some of the manic or panic behavior," Kloza said.
Mayor Michael Bloomberg said one-third of the city's gas stations had gas to sell at any given time Friday, compared to 25 percent the day before, though the federal Energy Department said more than 70 percent of the city's stations have gas available.