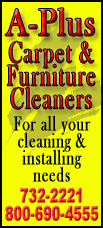 That's why some who know Alexis Wright say she's the last person they thought would get caught up in a headline-grabbing scandal.
The prostitution case involving the bubbly fitness instructor and more than 100 accused clients has made international headlines from this seaside town of 10,000 known for its beaches, charming homes and Tom's of Maine toothpaste, as well as the nearby "Summer White House" while President George H.W. Bush was in office.
For local residents, the criminal case has been evolving in slow motion, with police releasing more names of accused clients every two weeks. Fifteen more names were released Friday, bringing the total to 54.
Police said Wright videotaped many of the encounters without her clients' knowledge and kept records suggesting the sex acts generated $150,000 over 18 months. Explicit sex videos also surfaced online.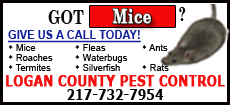 While she is portrayed as Zumba instructor gone wild, those who know her say that there's another side than the one in the news coverage.
Andrew Scherzer, a longtime friend, said Wright is a great mother to her 7-year-old son and has lived a life full of Hallmark-style moments, with camping and canoeing trips and outings to the Portland Children's Museum and the New England Aquarium.
"If you were an outsider and spent time with her and her kid, the last thing you'd suspect is that she had this side business going on," said Scherzer, who went to high school and reconnected several years ago with the salsa-loving Wright, who attended concerts given by his Afro-Cuban band.
Others feel the same way.
Evelyn Barbour, who met Wright, 29, in the fifth grade and remained friendly through high school, said classmates at Mount Ararat High School were genuinely shocked by the charges.
"I thought she was a really nice person. I never, ever saw her be mean or rude to anyone. She was extremely kind," said Barbour, now a science teacher at the high school.
Wright was an honors student at Mount Ararat, where she played field hockey and participated in the concert band, wind ensemble and chamber singers.
She played clarinet and left a favorable impression on her band director.
"She was really nice kid, a sweet kid. She worked hard. She did what was expected. She blended in with lots of kids. She didn't stand out in any bad ways. She was just a nice, sweet kid," said Allen Graffam, the director.
After high school, Wright took classes at Keene State College and Southern Maine Community College before earning a natural sciences degree in 2010 from the University of Southern Maine's Lewiston-Auburn College.
Around the same time, the single mom was becoming known around Kennebunk for her Zumba classes, first offered in the auditorium of the Town Hall.
She hosted Zumba charity events for earthquake victims in Haiti, the Susan G. Komen foundation for breast cancer and Toys for Tots, among others. Those who attended her fitness classes remembered her as fun and energetic.