The man died at the scene at around 10:15 a.m. after televised news reports showed a single bullet trail plowing through the glass from inside a sport utility vehicle, followed by a fusillade of shots that punctured the windshield and blew out the back window.
The man's identity was not immediately released.
Deputies began chasing the SUV after a gunman robbed a Bank of America branch at about 9:15 a.m. in Santa Clarita, about 35 miles northwest of downtown Los Angeles, sheriff's Capt. Mike Parker said.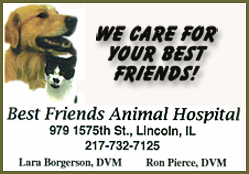 The chase went north about 45 miles on a mountain highway into the Antelope Valley area of the Mojave Desert and along the way a spike strip flattened one of the suspect's front tires. The suspect exited the highway in the high desert city of Lancaster and was forced to stop when he turned down a dead-end street.
Sheriff's patrol cars boxed in the vehicle after it tried to turn around, and deputies ordered the man out at gunpoint.
The man, wearing a camouflage jacket, got out, stood by the driver's door and appeared to toss money into the street, but he refused repeated orders to show his hands, Parker said.