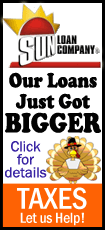 The political maneuvering about the so-called fiscal cliff sets up a confrontation to see whether the White House or the House blinks first. The outcome will affect tens of millions of Americans, given that the tax hikes and budgets cuts set to kick in Jan. 1 could spike unemployment and bring on a new recession.
The presidential contest is now over, but another campaign has just begun.
The White House made its pitch directly to the public, shipping around a video by email and telling Americans that "this debate can either stay trapped in Washington or you can make sure your friends and neighbors participate."
Obama invited the top four leaders of Congress to the White House next week for talks, right before he departs on a trip to Asia.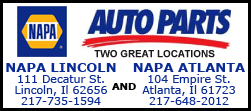 All sides are seeking to leave themselves room to maneuver. Despite the talk of possible compromise, both sides are taking a hard line.
Obama never expressly said that tax rates on top earners must return to the higher levels of the Bill Clinton era, leading to speculation that he was willing to soften the core position of his re-election campaign to get a grand debt deal with Republicans.
"I'm not wedded to every detail of my plan. I'm open to compromise," he said.
But his spokesman, Jay Carney, seemed to slam that door. He said Obama would veto any extension Congress might approve of tax cuts on household incomes above $250,000.
Obama's remarks were choreographed so that a diverse-looking group of Americans stood behind him and dozens more were invited to pack the East Room. In the weeks ahead, he plans to pull in the public as a way to pressure Congress.
"I am not going to ask students and seniors and middle-class families to pay down the entire deficit while people like me, making over $250,000, aren't asked to pay a dime more in taxes. I'm not going to do that," said Obama.
He said voters plainly agreed with his approach that both tax increases and spending cuts are needed to trim the national debt.
"Our job now is to get a majority in Congress to reflect the will of the American people," Obama said.

About 60 percent of voters said in exit polls Tuesday that taxes should increase, either for everyone or those making over $250,000. Left unsaid by Obama was that even more voters opposed raising taxes to help cut the deficit.