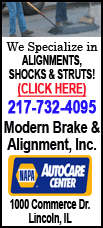 On Friday, the broadcaster apologized "unreservedly" for airing a "Newsnight" program with accusations from a victim who claimed a one-time senior Conservative Party figure had abused him.
"Newsnight" didn't name the politician, but online rumors pointed to Alistair McAlpine, a member of the House of Lords. McAlpine fiercely denied the allegations, and the victim retracted his claim, saying he had misidentified his abuser.
Entwistle told BBC radio Saturday that staffers could be disciplined for a broadcast "so fundamentally wrong." He also insisted he had no intention of resigning.
The BBC is already under fire for not airing allegations that its late star host, Jimmy Savile, sexually abused children.