Palm Beach Circuit Judge David Crow said West's motion was "entirely premature" and that the court had no authority to overrule election procedures that are in place and being followed.
"The law is clear: The manner and method of conducting an election, the process of recounting ballots, the process of contesting an election is specifically a legislative function," he said. "Courts should not get involved in the election process."
Democratic challenger Patrick Murphy leads West by a margin outside the bounds of a recount. An unofficial vote tally is due to the state Saturday.
Both Murphy's campaign and the Palm Beach County Canvassing Board opposed West's request. County attorneys had argued in court filings that granting West's motion would be "an invitation to chaos" and would "throw the entire system in disarray," setting precedent for such action before an election is even certified.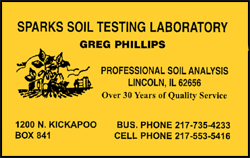 "I think this is basically -- I hate to say it -- but a kind of a political stunt," said Gerald Richman, an attorney for Murphy. "There was nothing here. They had no evidence. They had no basis. There's no basis in law and fact."
Murphy has declared himself the winner in the race and is on a three-day victory tour to thank supporters. He says he'll go to Washington next week for his House orientation.
Kenneth Spillias, representing the canvassing board, said everything West's campaign was seeking to have ordered -- to protect and preserve ballots and allow monitoring of their counting -- is already mandated under election guidelines.