Today's highlight in history:
On Nov. 10, 1972, three armed men hijacked Southern Airways Flight 49, a DC-9 with 24 other passengers on board during a stopover in Birmingham, Ala., and demanded $10 million in ransom. (The 30-hour ordeal, which involved landings in nine U.S. cities and Toronto, finally ended with a second landing in Cuba, where the hijackers were taken into custody by Cuban authorities.)
On this date:
In 1775, the U.S. Marines were organized under authority of the Continental Congress.
In 1871, journalist-explorer Henry M. Stanley found Scottish missionary David Livingstone, who had not been heard from for years, near Lake Tanganyika in central Africa.
In 1919, the American Legion opened its first national convention in Minneapolis.
In 1928, Japanese Emperor Hirohito (hee-roh-hee-toh) was formally enthroned, almost two years after his ascension.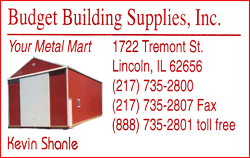 In 1938, Kate Smith first sang Irving Berlin's "God Bless America" on her CBS radio program. Turkish statesman Mustafa Kemal Ataturk died in Istanbul at age 57.
In 1942, Winston Churchill delivered a speech in London in which he said, "I have not become the King's First Minister to preside over the liquidation of the British Empire."
In 1951, customer-dialed long-distance telephone service began as Mayor M. Leslie Denning of Englewood, N.J., called Alameda, Calif., Mayor Frank Osborne without operator assistance.
In 1954, the U.S. Marine Corps Memorial, depicting the raising of the American flag on Iwo Jima in 1945, was dedicated by President Dwight D. Eisenhower in Arlington, Va.
In 1961, the satirical war novel "Catch-22" by Joseph Heller was first published by Simon & Schuster.
In 1969, the children's educational program "Sesame Street" made its debut on National Educational Television (later PBS).
In 1975, the ore-hauling ship SS Edmund Fitzgerald and its crew of 29 mysteriously sank during a storm in Lake Superior with the loss of all on board.
In 1982, the newly finished Vietnam Veterans Memorial was opened to its first visitors in Washington, D.C., three days before its dedication. Soviet leader Leonid I. Brezhnev died at age 75.
Ten years ago: Bush administration officials promised "zero tolerance" if Saddam Hussein refused to comply with international calls to disarm. About a dozen tornadoes killed 36 people in Tennessee, Ohio, Alabama, Mississippi and Pennsylvania.