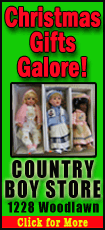 As he struggled to take a breath over five frightening hours on Friday, with paramedics following him along the back nine when they were alarmed by his blood pressure, there were times when Beljan wondered if he was fighting for something far more important.
"He kept saying he thought he was going to die," caddie Rick Adcox said.
Beljan, a 28-year-old tour rookie, knew something was wrong on the practice range when he got ready for his second round, and he asked his caddie to find a doctor. Heading over to the Palm Course, he ripped a long iron onto the green at the par-5 opening hole and when Adcox handed him his putter, Beljan told him he didn't feel good.
"He got up there and made the eagle and still said he didn't feel good," Adcox said. "It's been not good all day. The score was good."
Considering the circumstances, the score was remarkable.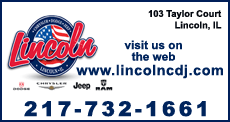 Despite straining to take a breath, kneeling with his head bowed before it was his turn to putt, even sitting down in the fairway to rest, Beljan made two eagles on his way to an 8-under 64 that gave him a three-shot lead going into the weekend at the Children's Miracle Network Hospitals Classic.
Now it's a matter of Beljan playing the final two rounds, critical to his career because he is No. 139 on the money list. Only the top 125 have full status for the following season, and Beljan likely would need to finish around 10th.
A surreal, sometimes scary afternoon across the Magic Kingdom ended with Beljan making a superb pitch to save par for his 64, going into a hotel room to sign his card and then leaving on a stretcher that wheeled him to an ambulance parked not far from the 18th green.
His agent sent a text message to the PGA Tour from Celebration Hospital that Beljan was waiting on tests, feeling better and hopeful of being released Friday night. The agent, Andy Dawson, said even if Beljan stayed overnight, he still planned to play the third round on Saturday.
The tour said Beljan complained of an elevated heart rate, shortness of breath and heart palpitations. Adcox said Beljan told him of numbness in his arms and he felt like he was going to faint.
"I thought they were going to stop him on 10 when they told him what the blood pressure was," Adcox said. "He just said, 'I'm going to keep going until either I pass out or they take me off.' I kept saying, 'It doesn't matter to me. It's only a golf tournament. You've got many more.'"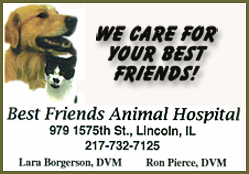 The struggle was painfully clear the way Beljan constantly stooped over with his hands on his knees, backed off shots and tried to take deep breaths. That he wound up in the lead at 12-under 132 was simply amazing.
"It was bizarre," said Edward Loar, who played with Beljan. "I don't know if he thought he was going to make it. It sure didn't affect his golf. I heard him call for a paramedic on No. 9. Before the round, he said he was having a hard time breathing. Hopefully, the guy was all right. He was having a hard time breathing in there."