Almost all the attention coming into the game was about Kentucky's recruiting class, one which the fans there hoped would lead them to a national championship as last season's freshman class did. But the Wildcats had six players drafted, including Anthony Davis and Michael Kidd-Gilchrist, who were taken No. 1 and 2 overall.
This class still has talent but they looked like freshmen, especially coming down the stretch when the veterans -- Wiltjer and Polson -- made the key plays to keep Maryland from taking the lead over the final 5 minutes.
Maryland had a terrible shooting first half, finishing 13 of 44 (29.5 percent) -- including missing all 11 3-point attempts. Kentucky, on the other hand, was having a great half from the floor. The Wildcats made 18 of 31 from the field (58.1percent) and they were 5 of 7 from beyond the arc in taking a 49-36 lead.
With most of the sellout crowd of 17,732 on the side of the Terrapins, the shooting turned for both teams.
Suddenly Maryland was hitting shots, even three 3-pointers, and it crashed the boards relentlessly. The Terrapins outrebounded Kentucky 54-38, including a 28-13 advantage on the offensive end. Maryland was missing but enough of the rebounds went its way that the Terrapins were able to go on a 21-4 run that gave them a 59-57 lead, their first since the game's opening minutes.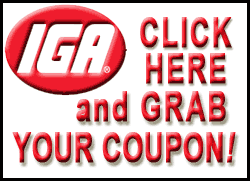 There were five lead changes from there and the last came on a follow by Polson that made it 64-63 with 5:18 left. That Kentucky was even close was amazing since the Wildcats made one of 11 from the floor and committed three turnovers while the Terrapins were on their run.
Kentucky finished the second half 6 for 25 from the field (24.0 percent) and made only 1 of 6 on 3-point attempts but it was the rebounding that Calipari wanted to talk about.
"Their best play in the second half was to miss, rebound, miss, rebound, miss rebound and score," Calipari said. "In the second half we couldn't make a basket. But we're learning. We got manhandled a little bit. We're not playing tough enough and I don't know how we are going to fix that."
Alex Poythress and Willie Cauley-Stein both had eight points for Kentucky, while the other freshman, Nerlens Noel, had four.
Nick Faust had 11 points for Maryland and James Padgett, a native of Brooklyn, added 10.
"We're going to win," Turgeon said. "We didn't win tonight but we are going to win."
Kentucky is 90-19 in season openers, while Maryland had a streak of 10 straight season-opening wins snapped.