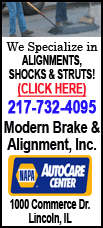 The 7-foot center and 6-9 forward combined for 33 points and 25 rebounds, overwhelming an undersized foe and leading No.1 Indiana to a 97-54 season-opening victory.
"One of the things is they had a huge size advantage and they have the best player in the country, I think he was 8 of 10 tonight," Bryant coach Tim O'Shea said. "Our two big guys, they both fouled out. So it was very difficult guarding him. We're not going to play against another Cody Zeller the rest of the year."
For the Hoosiers (1-0), it was a special night as they won their 15th consecutive season opener and 28th straight home opener.
The sold-out crowd watched Zeller start his sophomore season as expected, scoring 18 points, grabbing 10 rebounds and making 8 of 10 field goals. The only blip was an unusual 2-of-6 performance from the free-throw line.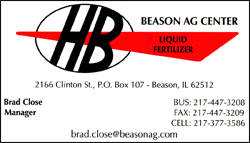 Fans saw Watford, the buzzer-beating hero against Kentucky last season, add 15 points and notch a career-high 15 rebounds while wearing No. 32 instead of his usual No. 3 -- as a tribute to his injured friend, Derek Elston, who isn't expected to play until December.
They roared when Maurice Creek made it back into a regular season for the first time in 22 months and both times he made 3-pointers.
And they gave athletic director Fred Glass a standing ovation when he announced moments before tip-off that Tom Crean had agreed to a two-year contract extension that will run through 2019-20.
Even the players were excited about the news.
"It's pretty special, you know. He's helped us more ways than you can imagine, on and off the floor, making men out of us really," guard Jordan Hulls said of Crean. "It's really cool to see him rewarded for the hard work he's put in for us."
But Friday night was also about Indiana's players protecting their first preseason No. 1 ranking in 33 years, and they did it with a predictably dominant performance.
Indiana shot 55.6 percent from the field while holding Bryant to 32.3 percent. The Hoosiers made twice as many 3-pointers (eight) as the Bulldogs, and Zeller and Watford combined for nearly as many rebounds as Bryant had as a team (29).

In Watford's case, there's a definite reason he wants to improve on the glass.
"He knows that's an objective -- the next level needs to see that at a high level," Crean said. "He got 15 boards and he's probably not going to grade as high in the block-outs, so there's room for improvement."