Pocatello City Attorney Dean Tranmer called it a difficult decision but said Thursday that investigators didn't believe Kramer had any intention of harming wide receiver Derek Graves or committing a criminal act.
"It was an unfortunate occurrence, which Kramer apologized for to Graves and the entire team a short time after it happened," Tranmer said.
Tranmer said another factor was the 11 days that elapsed between when Graves was pushed on Oct. 3 and when he filed the police complaint, as well as the fact that Graves released videotape of the altercation to ESPN.
On the recording, Kramer is seen running across the field during practice, stopping in front of Graves and apparently yelling at him before shoving him. Graves took a few stumbling steps backward before falling down. Graves said he injured his neck in the fall.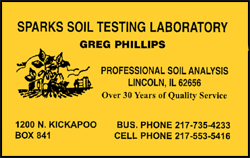 Graves hasn't played since the confrontation and was suspended indefinitely last week for violating team rules. Graves said the letter he received said he had been late for practice.
During the investigation, Tranmer said a charging decision was delayed because he wanted detectives to interview assistant coaches and players who were present and that investigators had a difficult time obtaining Graves' medical records relating to the injury.
The Idaho State team doctor attested to Graves' injury in writing in a statement supporting a medical redshirt and has refused to clear him for competition, Graves' attorney, Donald Jackson of Montgomery, Ala., said Friday in an email to The Associated Press. He called the incident a "black eye on collegiate sports."