She's experienced plenty of fame, success and fun through her performances in the pool without the financial security of corporate sponsorships. And after all, she's only 17.
"Someday, I would love more than anything to be a professional swimmer, but right now I just want to do it because I love it. Being part of a college team is something that's so special," said Franklin, who returned to competition this weekend at the Minneapolis Grand Prix for the first time since she won golds in the 100- and 200-meter backstroke events and 400 medley and 800 freestyle relays plus a bronze in the 400 freestyle relay.
The U.S. women's team coach this summer was Teri McKeever, also the coach at the University of California in Berkeley, where Franklin decided she will go next fall. Her Olympic teammate Rachel Bootsma, of Eden Prairie, Minn., is a freshman at Cal. Two of her other national teammates, Natalie Coughlin and Dana Vollmer, previously swam for the Golden Bears as well.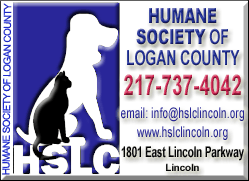 "That was a huge advantage that I got to be able to work with my college coach before I actually went there. Because a lot of people don't have that opportunity," Franklin said in an interview with The Associated Press after a workout the University of Minnesota Aquatic Center. "I went on my recruiting trip, and the team was so amazing. Just being with those girls, I really felt like I belonged there. The campus itself is gorgeous. Everything about it was just perfect."
The opportunity to compete with close friends to earn points toward a team total, rather than simply attending school with them, was an allure stronger than the potential millions of dollars she could earn in endorsements. Franklin said she actually wanted to commit to a full four seasons of swimming for Cal, but her parents told her "that would probably be the biggest financial mistake" she "could ever make."
So she settled for two years and plans to turn pro in 2015, a year before the Summer Games in Brazil.
"This can pay for your future family. This can pay for your kids' school, things that I really have to think about," Franklin said. "So that's been the hard part."
The fun part is in the pool, of course. That and all the non-monetary benefits of Olympic success.
The senior at Regis Jesuit High School in suburban Denver has thrown out the first pitch at a Rockies game, served as an honorary captain for the coin toss at the Broncos' season opener and appeared on the "Tonight Show" with Jay Leno. She filmed cameos in "The Internship," an upcoming movie written by Vince Vaughn, and "Pretty Little Liars," a television drama series. All in the last three months.