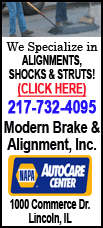 Wyatt Phillis, senior, and Matthew Langdon, junior, placed second in humorous duet acting, and senior Tegan Follis placed second in poetry reading. Senior Sara Shane placed third in radio speaking, and senior Brock Bleess placed seventh in impromptu speaking.

"This was a tremendous first showing for the team this year," said Keith. "Since the beginning of school, these same students have done the fall play, the 'Spooktacular' Halloween safety show for over 900 grade school students in preschool through third grade, and some even participated in madrigals for choir before we could begin the speech season.

"They are busy, busy kids, but they still take this seriously," continued Keith, "and we hope to have more finalists next week at Charleston."

LCHS speakers will travel to Charleston Nov. 17 for its 20-team invitational.

[Text from file received from Lincoln Community High School]