Bombs away! Illini sink 13 3s in season-opening 75-55 win over Colgate
By Jeff Mayfield

Send a link to a friend
[November 12, 2012] CHAMPAIGN-URBANA -- When Illinois faced Lewis in an exhibition game on Oct. 25, they exploded with 56 percent shooting from the field, including a plethora of 3s. You thought to yourself, if the good guys in Orange can do that when the real games start, maybe we would have something. Friday's opening night contest with the Colgate Raiders gave Illinois a chance to test that theory.
Judging by their performance, which included the sinking of 10 -- count them, 10 -- first-half 3s, the Illini cruised to a 75-55 victory. Leading the way for Illinois was Brandon Paul, who tallied 20 points, five assists, eight rebounds, only two turnovers and one awesome offensive put-back. Tracy Abrams flew out of the gate with some really inspired play and left the court having scored 13 points along with five assists and only three turnovers.

In fact, Illinois as a team committed only four first-half turnovers and had only 12 for the game, a total the coach said he could live with.

Tyler Griffey was the third member of the squad in double figures, with 10 points. It was a great team win as the Illini also got solid production from D.J. Richardson (9 and 7), Nnanna Egwu (7 and 6), Joseph Bertrand (7 and 6), Sam McLaurin (4 and 7) and Myke Henry (5 and 7).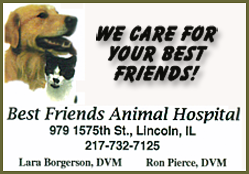 Under first-year head coach John Groce, the Illini seem to be pushing the action. They appear to be playing at a faster pace and seem to be setting the tone and the tempo. Coach Groce is also using a hockey-like substitution pattern where he subs out a whole line (three players) at a time. The result has been fresh, legs-fresh players and beating teams like Colgate to the spots on the floor that Illinois wants to own.
The question will be, can it work against Big 10 teams, especially as loaded as the league is this season? Once marginal calls come into play and the weird things that seem to happen on the road kick in, it will be interesting to see if what the Illini are doing will work.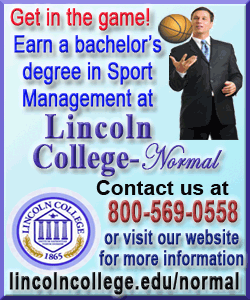 The Illini are also hustling to get tips and battling on the boards. They will need to finish better around the basket, but I think they can clean that up. It is just great to see so much grit, determination and fight. They are diving for loose balls and just playing with reckless abandon. That style of play will endear them to the fan base. Also, good things happen when you play like that.
In all reality, with the havoc the team went through the last couple of seasons, coupled with the tremendous loss of Myers Leonard, this team will be playing with house money all year. They should no longer be playing with the weight of the world on their shoulders. They should be as loose as possible. They should be able to take some risks and then scramble back. Illinois is way overdue for some good breaks, too.
This weekend was an example of that as Illinois' hustling play led to some tip-outs that resulted in some fast breaks and in general just beating Colgate down the floor. That all happened while Colgate was making the appropriate subs, but it just didn't seem to matter.
However, Illinois' long-range shooting prowess didn't carry over to other spots on the floor, and they made only 4 of 10 free throws. They'll need to get to the line a heck of a lot more than that to be successful, in our judgment. They did command an amazing 46-31 margin on the glass, and a continuation of that will go a long way to offsetting other shortcomings.
Illinois returns to the hardwood tonight at 7 as they host St. Francis.
[By JEFF MAYFIELD]
Respond to the writer at jmayfield@ctitech.com.