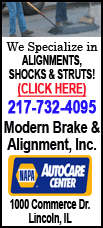 Today's highlight in history:
On Nov. 12, 1942, the World War II naval Battle of Guadalcanal began. (The Allies ended up winning a major victory over Japanese forces.)
On this date:
In 1787, severe flooding struck Dublin, Ireland, as the River Liffey rose.
In 1815, American suffragist Elizabeth Cady Stanton was born in Johnstown, N.Y.
In 1918, the short-lived Republic of German-Austria was declared.
In 1927, Josef Stalin became the undisputed ruler of the Soviet Union as Leon Trotsky was expelled from the Communist Party.
In 1936, the San Francisco-Oakland Bay Bridge opened as President Franklin D. Roosevelt pressed a telegraph key in Washington, D.C., giving the green light to traffic.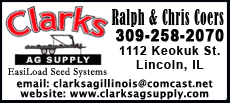 In 1948, former Japanese premier Hideki Tojo and several other World War II Japanese leaders were sentenced to death by a war crimes tribunal.
In 1969, news of the My Lai Massacre in South Vietnam in March 1968 was broken by investigative reporter Seymour Hersh.
In 1977, the city of New Orleans elected its first black mayor, Ernest "Dutch" Morial, the winner of a runoff.
In 1982, Yuri V. Andropov (ahn-DROH'-pawf) was elected to succeed the late Leonid I. Brezhnev as general secretary of the Soviet Communist Party's Central Committee.
In 1987, the American Medical Association issued a policy statement saying it was unethical for a doctor to refuse to treat someone solely because that person had AIDS or was HIV-positive.
In 1990, Japanese Emperor Akihito formally assumed the Chrysanthemum Throne. Actress Eve Arden died in Beverly Hills, Calif. at age 82.
In 2001, American Airlines Flight 587, an Airbus A300 headed to the Dominican Republic, crashed after takeoff from New York's John F. Kennedy International Airport, killing all 260 people on board and five people on the ground.
Ten years ago: In an audiotaped message, a voice purported to be that of Osama bin Laden praised terrorist strikes in Bali and Moscow and threatened Western nations over any attack on Iraq. Former FBI Director William Webster resigned under pressure as head of a special accounting oversight board created by Congress to rebuild public confidence shaken by a cascade of business scandals.