Lady Toppers' 'state' celebration

Send a link to a friend
[November 12, 2012] MOUNT PULASKI -- The Lady Toppers played their hearts out for Mount Pulaski fans in state championship volleyball matches this weekend. The team's fantastic season and hard-fought second-place win at Redbird Arena on Saturday won the hearts and respect of all their supporters.
The Lady Toppers were recognized in the evening at the Mount Pulaski High School gym, following a scrimmage of the basketball teams. The smiles returned to their faces as they were surrounded by family and friends, and the magnitude of their accomplishment began to sink in.

Following speeches by Principal Terry Morgan, board member Joe Olson and coach Donna Dulle, several of the girls took the microphone. Each one thanked coaches, family and especially fans for their tremendous support during the season.

Following a standing ovation, the ladies posed one more time with the trophy and took advantage of the many photo opportunities with family and friends.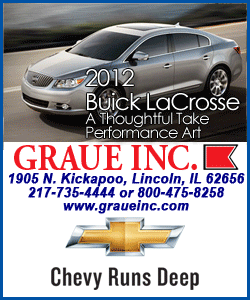 The 2012 Lady Toppers then boarded the bus for a few victory laps around the Mount Pulaski square. As is the tradition in Mount Pulaski, sports teams are honored for their state accomplishments with an escort by local fire department and EMT personnel around the historic courthouse square. In this small town, sirens blowing, horns honking and arms waving from a bus on a Saturday night are all fantastic memories.
[By TEENA LOWERY]