At the direction of Gov. Pat Quinn, Illinois is transforming its Medicaid system from a program that simply pays medical bills, to a wellness system.

"Illinois intends to be a national leader in reforming the health care system that cares for the most vulnerable members of our population," Quinn said. "By aligning the state-operated Medicaid system with the federal Medicare system, we will provide seamless and coordinated care for this population and create an incentive for health care providers to do a better job of keeping people healthy and treating them when they do become sick."

The state announced that the following six managed care organizations will serve clients in the greater Chicago area, consisting of Cook, Lake, Kane, DuPage, Will and Kankakee counties: Aetna Better Health, IlliniCare Health Plan (Centene), Meridian Health Plan of Illinois, HealthSpring of Tennessee dba HealthSpring of Illinois, Humana Health Plan, and Health Care Service Corp. dba Blue Cross/Blue Shield of Illinois. The state also announced the selection of Molina Healthcare of Illinois and Health Alliance Medical Plans to serve clients in central Illinois, which includes Knox, Peoria, Tazewell, McLean, Logan, DeWitt, Sangamon, Macon, Christian, Piatt, Champaign, Vermilion, Ford, Menard and Stark counties.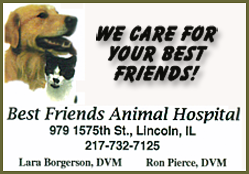 "Medicare and Medicaid too often work at cross purposes," said HFS Director Julie Hamos. "We know that by aligning Medicare and Medicaid so that they are working together in concert and providing each client with a medical home and a patient-centered team of health care experts, we can provide better care and achieve better outcomes while lowering costs for a segment of the population that needs a great deal of care."
The demonstration project, which is designed for clients who are eligible for both Medicare and Medicaid -- known as "dual eligible," is a key component of the state's transition to greatly expanded coordinated care for Medicaid clients by 2015. In addition, the following plans will also serve other seniors and people with disabilities in the Medicaid program as the state expands the Integrated Care Program that was implemented in suburban Cook County and five collar counties in May of 2011.
The state estimates that approximately 136,000 seniors and adults with disabilities will be eligible for care under the Medicare-Medicaid Alignment Initiative. Dual eligibles account for a high proportion of spending in Medicaid. In 2010, for example, dual eligibles made up 9 percent of the population and 27 percent of the costs of the program.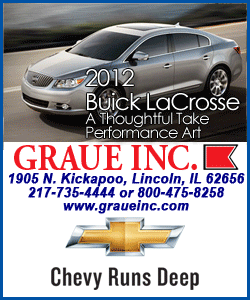 Under a solicitation released in May, HFS sought proposals from health plans that will be responsible for the full range of Medicare and Medicaid benefits and services, robust care coordination efforts, use of community-based services to maintain independence in the community, and comprehensive provider networks to meet individual needs. HFS selected the eight proposals that presented the most comprehensive models and took a holistic approach to serving clients and coordinating services for all of their needs. Under the initiative, the state and CMS will enter into three-way contracts with health plans that will be responsible for the provision of all Medicare and Medicaid services afforded to individuals eligible for both programs. The Medicare-Medicaid Alignment Initiative is subject to federal approval.
Health plans will be accountable for integrated care delivered to dual-eligible clients, as performance will be measured and payment will be tied to performance measurement goals. Health plans will be paid a single capitation rate, jointly funded by the state and CMS for all Medicare and Medicaid benefits and services, with full payment contingent on meeting annual performance measure targets. The maximum initial term of the three-way contracts is three years. Upon receiving federal approval to implement the initiative, Illinois will be among the first states in the country to offer such a benefit to clients.
The MMAI is one of several initiatives the state is employing to meet the requirements of the state's 2011 Medicaid reform law to enroll 50 percent of clients into care coordination. The goal is to redesign the health care delivery system so that it is more patient-centered, with a focus on improved health outcomes and evidence-based treatments, enhanced patient access and patient safety.
For more information about the MMAI and the Care Coordination Innovations Project, go to http://www2.illinois.gov/hfs/PublicInvolvement/
cc/Pages/default.aspx.
[Text from Illinois Department of Healthcare and Family Services file received from the Illinois Office of Communication and Information]