A combination of tax hikes and government spending cuts will take effect Jan. 1 unless President Barack Obama and Congress can reach a compromise to avert it. Economists believe that would hurt growth in the world's largest economy.
Benchmark oil fell 50 cents to $85.57 per barrel.
Meanwhile, China's export growth picked up in October, which is another sign of improvement in its economy. That could help support demand for oil and other commodities.
But Japan's economy contracted in the latest quarter, which could indicate that it may be in a recession like many European countries.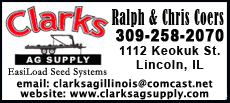 Most traders, however, are focused on the U.S. budget issues. "That's going to start to really become the primary driver in the market in the next month," said Gene McGillian, an oil analyst at Tradition Energy.
At the pump, the national average price for gasoline fell less than a penny overnight to $3.437 per gallon, according to AAA, Wright Express and the Oil Price Information Service. That's nearly 37 cents less than a month ago and only about half a cent more than a year ago.