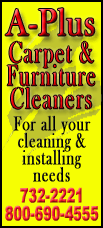 The former frontman for Creedence Clearwater Revival has a deal with Little, Brown and Co., the publisher announced Monday. The book is scheduled for 2014 and is untitled. Fogerty, 67, is known for writing and singing such classics as "Proud Mary" and "Bad Moon Rising" and for his clashes with band members and record executives.
"I want to tell the story of how I fought -- hard -- to maintain my artistic integrity in the face of opposing forces," Fogerty said in a statement issued through Little, Brown and Co., which in 2010 published Keith Richards' million-selling "Life."
Creedence Clearwater is widely regarded as one of the great American rock bands, defying the trend of long jams in the late 1960s and early `70s and turning out an amazing run of tight, top 10 singles. But the righteous edge to Fogerty's vocals and lyrics was matched by his determination to have his own way, including with his brother and fellow Creedence performer, Tom Fogerty. By the mid-'70s, the band had broken up and Fogerty would spend years battling his former music label, Fantasy Records.
His solo career has been sporadic, but he has had hits with "Centerfield" and "The Old Man Down the Road." Fogerty has an album scheduled for next year and plans collaborations with the Foo Fighters and Keith Urban among others.