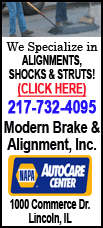 Ricardo Palmera's journey from the apex of Colombian society to a soldier in a peasant-based army and finally to a U.S. prison mirrors the complexity of the class-based conflict that the talks in Cuba mean to end -- and the depth of U.S. involvement in it.
His commitment to reforming a society marked by deep inequities, at a time right-wing death squads were killing off such activists, led him to join a rebel force that has kidnapped and extorted, recruited child soldiers and financed itself through the cocaine trade.
The Revolutionary Armed Forces of Colombia, known as the FARC, named Palmera to its five-person negotiating team fully aware the odds against his participation were long. It considers him a prisoner of war and highly values his intellectual firepower.
As a member of an officially designated terrorist organization, the former college professor spends his days in near-isolation along with roughly 440 other inmates at the ultra-secure "Supermax" federal penitentiary in Florence, Colorado. Also held there are "Unabomber" Ted Kaczynski, "shoe bomber" Richard Reid and some al-Qaida operatives. Palmera is scheduled for release in 2056, at age 106.
A rare recent image in a YouTube video dated November 2010 shows Palmera sitting in a prison conference room in yellow coveralls, speaking via video hookup to a Colombian judge.
He is bald and solidly built. His wrists are chained together. So are his ankles. And he tells the judge there are batteries strapped to one of his legs so prison guards can remotely administer a disabling electrical shock.
"I have been in complete isolation for more than five years, without being able to exchange conversation with others because I don't speak the language," he says.
Palmera is permitted direct contact only with his lawyer, a public defender, and immediate family. He gets 45 minutes of phone calls a month, which he uses to speak to his brother Jaime, to his 92-year-old mother and his 38-year-old son, Manuel, who hadn't seen his father for two decades before their eyes met in a Washington courtroom six years ago.
A daughter, Alix Maria, died along with her mother, a guerrilla, when government aircraft attacked a FARC camp. The teenager was visiting during a school holiday.
Palmera was captured in 2004 while trying to negotiate freedom for imprisoned rebels in exchange for three American contractors held hostage in jungle gulags by the FARC. The Americans were rescued four years later, along with former Colombian presidential candidate Ingrid Betancourt.
Palmera was extradited to the U.S., then a jury in Washington convicted him and he was sentenced to the maximum of 60 years in prison for hostage-taking conspiracy, though prosecutors presented no evidence he was directly involved in the men's capture or imprisonment.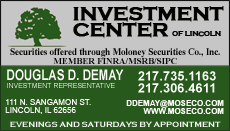 Many Colombians believe the prosecution of Palmera, who is better known by his nom de guerre Simon Trinidad, was above all a U.S. gesture of political support for then-President Alvaro Uribe, who badly weakened the rebels with more than $7 billion in U.S. aid and close military coordination.
"The U.S. government would be making a great contribution to reconciliation in the Colombian family by making Simon's physical participation at this table possible," the FARC's top negotiator, Ivan Marquez, said at the talks' inauguration in Norway on Oct. 18.
Colombia's government hasn't yet asked, so "it is a hypothetical question," said William Brownfield, the assistant U.S. secretary of state for law enforcement and counternarcotics, who was ambassador to Bogota in 2007-2010.
"We are very comfortable with where he is at this moment," Brownfield told The Associated Press.
Some Americans would certainly object at any move to free him.
"He's been convicted of a crime and he needs to pay out his sentence," said Marc Gonsalves, one of the three U.S. men who became pawns in the FARC prisoner swap scheme. They were captured in February 2003 when a mechanical failure caused their surveillance plane to crash in rebel territory. They say they were on a counter-drug mission. The FARC says they were spying.
"When I was a hostage, my family and my friends tried to send me correspondence. They tried to send me letters, they tried to send me things to help me survive in the jungle. They tried to find out if I was even dead or alive," said Gonsalves.
"But the FARC, including Simon Trinidad, would not allow us to receive any word from the outside world," he said. "Instead they locked me in a box. They put a chain around my neck. They pointed a rifle at my back."