Nixon sent a letter Friday to the Army's assistant secretary urging the Army Corps of Engineers to continue providing sufficient water flow from the Missouri to the Mississippi River. Current corps plans would reduce the amount of water released from the Missouri's upstream reservoirs starting next week.
"I urge the U.S. Army Corps of Engineers to avert potential economic disaster on this vital avenue American farmers use to get their goods into the world market," Nixon wrote to Jo-Ellen Darcy, assistant secretary of the Army.
Meanwhile, the American Waterways Operators and Waterways Council last week urged Congress and President Barack Obama to act or potentially see a halt to the transportation of millions of tons of essential goods up and down the Mississippi.
The corps' offices were closed Monday for Veterans Day, and messages seeking comment were not returned. That agency, the U.S. Coast Guard and other river interests have scheduled a news conference for Friday in St. Louis to discuss the current state and outlook for the Mississippi.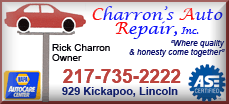 The corps said last week that the flow reduction to minimum winter levels is the first of several conservation measures necessary if drought conditions persist into 2013. The agency said precipitation levels remain below normal over the entire Missouri River basin.
Winter typically is a low-water period on the two big rivers, but the situation is more dire this year with many points along the waterways at or near historic lows. The Mississippi was at just over 9 feet in St. Louis on Monday, 16 feet below flood stage. It was at 1.5 feet at New Madrid in southeast Missouri, where flood stage is 34 feet.
The Missouri River was just over 5 feet in Hermann, Mo. (flood stage is 21 feet) and just under 5 feet at Leavenworth, Kan. (flood stage is 20 feet).
The low levels have been months in the making, fueled by the nation's worst drought in decades, which has turned soils bone dry throughout much of the Midwest. Any precipitation is quickly soaked up in the ground and doesn't make its way into the Mississippi or other key rivers.
"Some places have gotten a lot of rain, but those weren't huge runoff events to jack up the river," said Bob Holmes, a Missouri-based hydrologist for the U.S. Department of the Interior's U.S. Geological Survey.
To compensate, barge companies now are required to carry lighter loads, costing them more per ton to move cargo but also reducing chances of running aground as crews hustle to dredge silt and other sediments from the river to clear passages. One estimate put barge industry losses at $1 billion the last time the Mississippi was this low, in 1988. But barge company executive P.B. Shaw said that conditions had improved by November of that year.