The aerial attack raised the two-day death toll in the region to an estimated 31 people. Nearly 10,000 Syrians have fled into Turkey since Friday, seeking safety from shelling and bombing.
An Associated Press journalist saw air strikes around the Syrian town of Ras al-Ayn, just across the border from the southeastern Turkish town of Ceylanpinar. Plumes of smoke rose into the sky and Turkish ambulances rushed to the border to ferry wounded Syrians to Turkish hospitals.
An official from the Ceylanpinar mayor's office reported four airstrikes on Tuesday. It was not clear whether one or several planes were involved. He spoke on condition of anonymity because he was not authorized to speak to reporters.
The official said one of the four wounded Syrians brought into Turkey for medical treatment Tuesday had died. He said an estimated 20 people died during Monday's air-raid in Ras al-Ayn and 10 others from the town died Monday in Turkey of their wounds.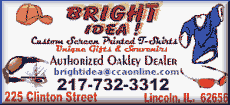 The violence in Syria has killed more than 36,000 people since an uprising against President Bashar Assad's regime began in March 2011. Hundreds of thousands have fled into neighboring Turkey, Jordan, Lebanon and Iraq.
Syrian rebels wrested control of Ras al-Ayn from the Assad regime forces last week. The town is in the predominantly Kurdish oil-producing northeastern province of al-Hasaka.
The fighting in Ras al-Ayn touched off a massive flow of refugees on Friday, and more refugees fled into Ceylanpinar on Monday and Tuesday.
In Paris, French Defense Minister Jean-Yves Le Drian called the creation of the new Syrian opposition group in the Qatari capital of Doha "a significant step forward"- but said the group didn't yet merit international recognition as Syria's provisional government.
"It's not yet a sufficient step forward for it to constitute a provisional government that can be recognized at the international level, but it's on the right track. I would also say in military terms . so it's necessary to translate the Doha accord into military terms."