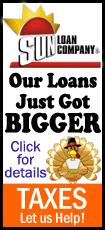 Forecasters were predicting cloudy skies around dawn Wednesday, when the moon will pass between the sun and Earth and plunge a slice of Australia's northeast into darkness. Many worried that they will miss a rare chance to view the celestial phenomenon.
"There will be breaks in (the clouds), but it's just a matter of the luck of the draw whether you get a break at the right time," said Queensland state Bureau of Meteorology forecaster Andrew Mostyn. "It's a bit of bad luck."
The eclipse will cast its 150-kilometer (95-mile) wide shadow starting at dawn in Australia's Northern Territory and then cross the northeast tip of the country before swooping east across the South Pacific. No islands are in its direct path, so northern Australia is the only land where there's even a chance of seeing the full eclipse, said Geoff Wyatt, an astronomer with Sydney Observatory.
A partial eclipse will be visible from east Indonesia, the eastern half of Australia, New Zealand, Papua New Guinea and southern parts of Chile and Argentina. Totality -- the darkness that happens at the peak of the eclipse -- will last just over two minutes.
Among those sweating out the forecast was U.S. astronomer Jay Pasachoff, who traveled to Australia in hopes of viewing his 56th solar eclipse. Pasachoff, an astronomy professor at Williams College in Massachusetts, and a team of about 50 scientists and students have fanned out across the region to improve the odds that at least some of them will see the eclipse. The group is planning to study the sun's corona, the glowing white ring around the sun that is visible only during an eclipse.
Despite the anxiety over the weather and the long journey to get there, Pasachoff said he wouldn't miss it.
"Just imagine you were a heart surgeon and someone actually told you you could look inside a human heart only for two minutes, and only if you went halfway around the world," he said. "You would do it."