PERFECTLY TRANSPARENT
On Tuesday, Christie's auctions off the Archduke Joseph Diamond, which is expected to fetch more than $15 million. The 76.02 carat diamond, with perfect color and internally flawless clarity, came from the ancient Golconda mines in India. Its value just keeps on rising: In 1993, Christie's sold the same diamond here for $6.5 million. Rahul Kadakia, head of jewelry for Christie's Americas and Switzerland, called it "one of the world's most famous and desirable diamonds to appear at auction."
FANCY DEEP BLUE
On Wednesday, Sotheby's will auction what it calls an exceptionally rare fancy deep blue briolette diamond of 10.48 carats, expected to get up to $4.5 million. Also on the block -- a conch pearl, enamel and diamond Cartier bracelet that formerly belonged to Queen Victoria Eugenia of Spain and is expected to sell for up to $1.4 million.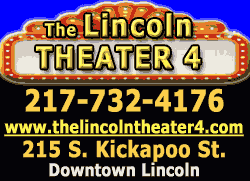 ROYAL CONNECTIONS
In May 2012, Sotheby's sold the 34.98 carat Beau Sancy diamond to an anonymous bidder for $9.7 million. Marie de Medici had worn it at her coronation as Queen Consort of Henry IV in France in 1610. Then the diamond passed among the royal families in France, England, the Netherlands and Prussia. It was sold by the Royal House of Prussia.
Sotheby's also sold for $3.87 million the Murat Tiara, a pearl-and-diamond tiara created for the marriage of a prince whose ancestors included the husband of Caroline Bonaparte, Napoleon's sister. Christie's auctioned off a 32.08-carat Burmese ruby and diamond ring that sold for $6.7 million, a world-record price for a ruby sold at auction.