Defense Secretary Leon Panetta said in a written statement issued to reporters aboard his aircraft, en route from Honolulu to Perth, Australia, that the FBI referred the matter to the Pentagon on Sunday.
Panetta said that he ordered a Pentagon investigation of Allen on Monday.
A senior defense official traveling with Panetta said Allen's communications were with Jill Kelley, who has been described as an unpaid social liaison at MacDill Air Force Base, Fla., which is headquarters to the U.S. Central Command. She is not a U.S. government employee.
Kelley is said to have received threatening emails from Broadwell, who is Petraeus' biographer and who had an extramarital affair with Petraeus that reportedly began after he became CIA director in September 2011.
Petraeus resigned as CIA director on Friday.
Allen, a four-star Marine general, succeeded Petraeus as the top American commander in Afghanistan in July 2011.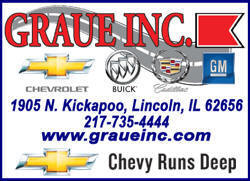 The senior official, who discussed the matter only on condition of anonymity because it is under investigation, said Panetta believed it was prudent to launch a Pentagon investigation, although the official would not explain the nature of Allen's problematic communications.
The official said 20,000 to 30,000 pages of emails and other documents from Allen's communications with Kelley between 2010 and 2012 are under review. He would not say whether they involved sexual matters or whether they are thought to include unauthorized disclosures of classified information. He said he did not know whether Petraeus is mentioned in the emails.
"Gen. Allen disputes that he has engaged in any wrongdoing in this matter," the official said. If Allen was found to have had an affair with Kelley, he could face charges of adultery, which is a crime under the Uniform Code of Military Justice.
Panetta said that while the matter is being investigated by the Defense Department Inspector General, Allen will remain in his post as commander of the International Security Assistance Force, based in Kabul. He praised Allen as having been instrumental in making progress in the war.
But the Allen investigation adds a new complication to an Afghan war effort that is at a particularly difficult juncture. Allen had just provided Panetta with options for how many U.S. troops to keep in Afghanistan after the U.S.-led coalition's combat mission ends in 2014. And he was due to give Panetta a recommendation soon on the pace of U.S. troop withdrawals in 2013.

The war has been largely stalemated, with little prospect of serious peace negotiations with the Taliban and questions about the Afghan government's ability to handle its own security after 2014.
At a photo session with Australian Prime Minister Julia Gillard shortly after he arrived in Perth, Panetta was asked by a reporter whether Allen could remain an effective commander in Kabul while under investigation. Panetta did not respond.
The FBI's decision to refer the Allen matter to the Pentagon rather than keep it itself, combined with Panetta's decision to allow Allen to continue as Afghanistan commander without a suspension, suggested strongly that officials viewed whatever happened as a possible infraction of military rules rather than a violation of federal criminal law.