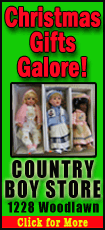 Today's highlight in history:
On Nov. 13, 1982, the Vietnam Veterans Memorial, designed by Maya Lin, was dedicated on the National Mall in Washington, D.C.
On this date:
In 1312, England's King Edward III was born at Windsor Castle.
In 1789, Benjamin Franklin wrote in a letter to a friend, Jean-Baptiste Leroy: "In this world nothing can be said to be certain, except death and taxes."
In 1849, voters in California ratified the state's original constitution.
In 1909, 259 men and boys were killed when fire erupted inside a coal mine in Cherry, Ill.
In 1927, the Holland Tunnel opened to the public, providing access between lower Manhattan and New Jersey beneath the Hudson River.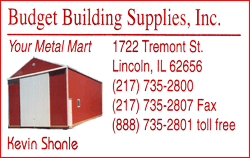 In 1937, the NBC Symphony Orchestra, formed exclusively for radio broadcasting, made its debut.
In 1942, President Franklin D. Roosevelt signed a measure lowering the minimum draft age from 21 to 18.
In 1956, the U.S. Supreme Court struck down laws calling for racial segregation on public city and state buses.
In 1969, speaking in Des Moines, Iowa, Vice President Spiro T. Agnew accused network television news departments of bias and distortion, and urged viewers to lodge complaints.
In 1971, the U.S. space probe Mariner 9 went into orbit around Mars.
In 1974, Karen Silkwood, a technician and union activist at the Kerr-McGee Cimarron plutonium plant near Crescent, Okla., died in a car crash while on her way to meet a reporter.
In 1985, some 23,000 residents of Armero, Colombia, died when a volcanic mudslide buried the city.
Ten years ago: Claiming Iraq was seeking the "path of peace," Saddam Hussein's government agreed to the return of international weapons inspectors. U.S. Roman Catholic bishops overwhelmingly approved a compromise sex abuse policy after the Vatican demanded they make changes to balance fairness to priests with compassion for victims. Jewish Defense League leader Irv Rubin died nine days after what authorities said was a suicide attempt in a Los Angeles jail; he was 57.