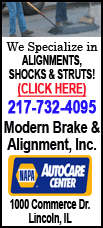 Speaking Monday at a conference on how to increase cooperation between the pharmaceutical industry and anti-doping bodies, WADA president John Fahey cautioned against euphoria in the wake of the U.S. investigation that led to Armstrong being stripped of his seven Tour de France titles.
"Do I feel we're winning the fight? The answer is no," Fahey said. "I think what (the) Armstrong (case) tells me is, bubbling away below the surface there are still problems that could surface at any time.
"Are we cleaner? Look, this is a fight, sadly, that will never be won."
The U.S. Anti-Doping Agency accused Armstrong of helping run the most sophisticated doping program in sports within his U.S. Postal Service and Discovery Channel teams. USADA's report included witness testimony from many of Armstrong's former teammates.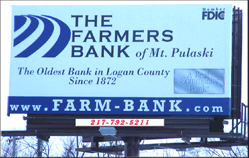 "I believe there's far greater awareness," Fahey said. "We've got more knowledge of the damage that can happen, and I believe that each time we can catch someone in the manner we've seen so sensationally with Armstrong, the deterrent factor is important."
USADA ordered Armstrong banned from the sport for life and stripped him of his Tour titles -- a decision later ratified by the International Cycling Union.
"You asked what we could learn from that case, what are the lessons going forward?" said Fahey, who was joined at the conference by IOC President Jacques Rogge. "Those teams consisted not only of athletes but a fairly extensive entourage who supported what was occurring over that period."
WADA director general David Howman praised USADA's efforts in tackling Armstrong.
"USADA could have just sat back and said `This is too hard,' but they didn't," Howman told The Associated Press in a separate interview.
"It shows the clean athlete that you cannot sit back and let a bully take over," Howman added. "The bully took over, and he survived for a while and now he's fallen off the perch."
Howman thinks it is unlikely Armstrong, who has always denied doping, will ever confess to cheating.
"I didn't see any confession coming from his tweet, where he was lounging around in front of his ... Tour paraphernalia," Howman said.
Armstrong posted a photograph on Twitter over the weekend in which he is lying on a couch at his home in Texas with seven yellow Tour de France jerseys mounted on the wall. He tweeted: "Back in Austin and just layin' around..."
French Sports Minister Valerie Fourneyron called it "a further provocation, without any doubt."