Dwyane Wade added 19 points for the Heat, who shot 47.6 percent from 3-point range (10 of 21) and 51 percent from the field overall.
James went 12 for 20 from the field and 5 for 7 from 3-point range in the second half. He gave the Heat the lead for good with a driving layup with 19 seconds left.
"It's the zone you hear about," James said. "Certain players talk about getting into the zone. I wish I could get into it more. But when you're in it, you know how it feels, you know everything you put up and how you're going is pretty good."
Chandler Parsons scored a career-high 25 points and Omer Asik had a career-best 19 points and 14 rebounds for the Rockets, who led 110-106 with 90 seconds left.
James was the difference, though, and Miami beat Houston for the sixth straight time.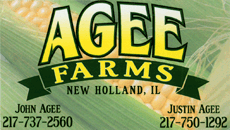 "I expected him to make every single shot he threw up," Bosh said. "I guess, after 30 points, you think everything is going in."
Jeremy Lin shot an airball from 3-point range with 10 seconds left, Wade caught it and the Heat bounced back from a 104-86 loss to Memphis on Sunday.
"We've been in this position before," James said. "Nothing we haven't seen before, just trying to get stops."
Lin, meanwhile, endured another humbling moment against the Heat. Last year, his amazing run with the New York Knicks hit a detour in Miami, where he went 1 for 11 from the field and coughed up eight turnovers.
"Obviously, it's my responsibility to hit that shot," Lin said. "It was a good shot for me, a quality shot, and it didn't go in for me, unfortunately, in a crucial play of the game."
Rockets interim coach Kelvin Sampson likened the back-and-forth game to a fistfight, with the more experienced Heat delivering the final blow. Head coach Kevin McHale is on indefinite leave because of a family matter.
"They got the last punch in and I'm disappointed that we lost," Sampson said.
The Heat looked as though they might blow out Houston early when they opened the game with a 20-5 spurt. Miami started 8 for 12 from the field, while the Rockets missed nine of their first 11 shots.