So before Monday night's game, Crean warned his players not to overlook the Bison. It didn't exactly reverberate until halftime when they were holding a 42-29 lead.
"We're going to see everything from different teams this year," Zeller said after scoring 22 points and grabbing nine rebounds. "I know they're going to try different strategies, that they're going to try to outphysical me, outphysical some of our other guys, try to get us in foul trouble, so you've just got to keep your composure and keep on working."
And it was the young guys who responded.
Abell, a sophomore, made all five of his shots including three 3-pointers to finish with a career-high 14 points. Hollowell, a freshman, scored 14 points in 19 minutes, and freshman point guard Yogi Ferrell was a defensive beast.
It was exactly what Indiana needed to get things righted against a team with something to prove.
"We had some fight in us, but we expect to have fight in us," Bison coach Saul Phillips said. "It's amazing to me, they just kept coming at us in waves. Eventually, they leaned at us and a leg went out."
The Bison were led by Marshall Bjorklund with 16 points and Mike Felt with 11, and they hung around long enough to cause some consternation inside sold-out Assembly Hall.
Felt's 3-pointer with 15:55 to play cut Indiana's lead to 48-38.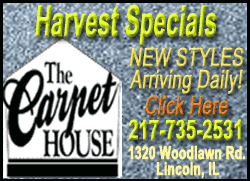 That's when the Hoosiers' scoring trio turned the game.
Hollowell started the key run with a three-point play and two free throws. Abell followed that with another free throw and a layup and Zeller had added consecutive dunks.
Will Sheehey then hit a 3, Abell made two more 3s and closed out the run with a putback to give Indiana a 71-51 lead. That was all the Hoosiers needed Monday.
Crean expects more when Indiana faces Sam Houston State on Thursday night.
"If we're going to be successful, we've got to have a group of guys where there's very little drop-off when we got to the bench," Crean said. "Tonight, we just played."