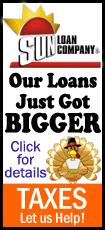 Once considered the long-term answer at quarterback after a sensational 2010, Vick's already uncertain future with the Eagles was placed further in doubt Monday after he was diagnosed with a "pretty significant" concussion.
Vick was concussed in Philadelphia's loss to Dallas on Sunday and looked groggy in the locker room. Coach Andy Reid told Vick to stay home Monday and rest. Out of respect to the former Pro Bowl quarterback, Reid even reiterated Vick is still the starter, if healthy -- but left wiggle room to change his mind.
Because there are more medical tests still to be administered, Reid could not immediately rule out Vick for Sunday's game at Washington. Reid, though, made it sound quite positive that rookie Nick Foles will make his first career start.
"I've got confidence that Nick will do a nice job, if given that opportunity," Reid said. "Listen, I get excited for every game, but if the kid has an opportunity to start, I'm excited to see him play."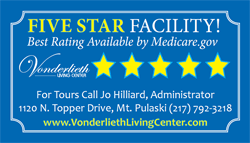 Foles will take the first-team snaps when the Eagles return to practice on Wednesday. Foles was 22 of 32 for 219 yards with a touchdown and an interception in relief of Vick. Those numbers weren't enough to help the Eagles avoid their fifth straight loss, a first in Reid's 14 seasons.
Fans rooted for Foles, who had an outstanding preseason, to replace Vick for weeks. Not because of an injury, but the loud ovation Foles received when he jogged on the field made it clear Philadelphia fans wanted a change under center.
Foles said after the loss he felt confident running the offense.
"I think it's just, the speed of the game is faster," he said. "It's a faster game than preseason, but I felt comfortable. That's no excuse. I was out there playing and made some mistakes and we didn't get the job done."
With a 3-6 record, Reid's job is in serious jeopardy, and turning to Foles over the final seven games could be the veteran coach's way of proving he's open to change to salvage a 15th season. Reid and the Eagles took a gamble in 2009 when they signed Vick with incumbent Donovan McNabb and one-time heir apparent Kevin Kolb already on the roster. The Eagles traded McNabb to Washington the following offseason, opening the door for Kolb. But Kolb suffered a concussion in Week 1 of the 2010 season and was replaced by Vick. Two years later, it could be Vick's turn to lose his job because of a head injury.
Reid said Vick complained of a headache and fatigue on Monday. His status should officially be decided by Wednesday.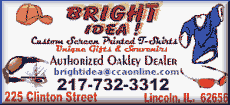 There were two consecutive plays in the second quarter that appeared to injure Vick. He scrambled trying for a first down and was driven from behind headfirst into the ground by tackle Jay Ratliff. On the next play, Vick was slow to get up after he was knocked on his back by linebacker Ernie Sims.
Vick headed for the locker room and Foles started warming up. Reid said Vick was a "little foggy" but he thought it was the Sims hit that injured him.