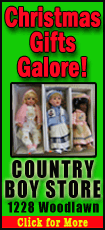 The loss left the Pistons with an 0-8 record, the worst start in franchise history. It was the fourth game in five nights for the Thunder, who improved to 6-2.
Westbrook, who also had 10 rebounds and four assists, contributed six points -- all on free throws -- to a 13-0 Thunder run to open the fourth quarter that turned a 73-62 deficit into a 75-73 lead with 8:11 left.
Kevin Durant, who hit a tough runner with 47.8 seconds remaining that gave Oklahoma City an 88-85 advantage, added 26 points and nine rebounds.
Rodney Stuckey led the Pistons with 19 points and Greg Monroe had 17 points and six rebounds. His lay-in ended Detroit's fourth-quarter drought and tied it at 75 with 7:47 left.
The Pistons took a 62-51 lead on two free throws by Stuckey with 6:11 left in the third quarter before a timeout by the Thunder. After the timeout, Monroe's layup made it 64-51, the Pistons' biggest advantage to that point.

Detroit led 51-45 at halftime after leading by as much as 12 in the second quarter.
The Pistons' biggest advantage was 44-32 with 5:29 left in the first half after Jason Maxiell's layup capped a 10-2 run.