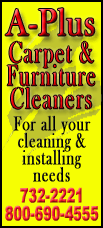 Notre Dame forward Scott Martin said they just didn't have the size to maintain that style of play.
"They were trying to throw their weight around," Martin said. "Unfortunately for them, we were a little bigger and stronger than them."
Dion Nesmith led the Hawks with 13 points, followed by Andrew Nicholas with nine.
First-year Monmouth coach King Rice praised the Irish for their teamwork, something he wants his own team to emulate.
"They're a really good program, and hopefully someday we can get better and at least be able to give them a game," Rice said. "They play the right way; they share the ball. You can just see they're a team, and that's what we're trying to build."
Garrick Sherman had a career-high 22 points and seven rebounds to lead the Irish. Jack Cooley added 16 points for the Irish (2-0) and Pat Connaughton had 13.
"I take my hat off to Coach (Mike) Brey and the Notre Dame team," Rice said. "I recruited a bunch of kids of the Notre Dame team when I was at Vanderbilt, and he does a great job, the type of kids he gets. I take my hat off to those kids, man, because they really know how to play basketball."
As Sherman came off the court with the game well in hand, he said the same thing to everyone he high-fived on the bench: "It's about time."
The Michigan State transfer said he was "embarrassed" by his 3-point performance Saturday in the season opener against Evansville, and was determined to come out more aggressive against Monmouth.
"I think I was a little too passive in the first game, trying to find my role," the 6-foot-10 senior forward said. "I owe it to Coach Brey and I owe it to this program to start playing better."
Monmouth (1-1) scored the game's first four points, but Cooley's free throw 4 minutes into the game put the Irish ahead for good. Notre Dame stretched its lead to 17 points with 1:31 to go in the first half, before Monmouth's Andrew Nicholas cut the deficit to 12 with a 3-pointer at the buzzer.