Cutler wound up taking seven more snaps, throwing an interception on that drive and then playing the final possession of the half. Smith said the Bears continued to monitor their quarterback, but he didn't show symptoms until he was in the locker room.
Asked what the symptoms were, Smith said: "I'm not gonna get into any of that. You can understand why. (It's) a part of our concussion protocol. I'm a coach, too. (The) medical staff went with him. They have a routine that they go through, that they put him through. Then they determine that."
To that point, Smith said: "If you look at his play, it's not like he was light on his feet or starry-eyed, anything like that. We felt he was in control of everything, just like the rest of our players, at the time."
Receiver Brandon Marshall said he didn't notice anything wrong with Cutler as he finished out the half. "He seemed normal to me," he said.
NFL spokesman Greg Aiello said that while the league is reviewing Dobbins' hit, there are no issues with how the Bears handled the situation.
"The injury was properly handled by the Bears' medical staff," he wrote in an e-mail. He said the league reviews "significant injuries" with team medical staffs "especially when they involve concussions."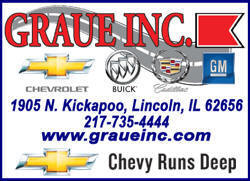 In October 2010, Cutler missed a game with a concussion after being sacked nine times in the first half of a loss at the New York Giants. He was inactive the following week at Carolina, and the Bears dropped the next two games with him out before regrouping to go on a run that carried them all the way to the NFC championship game.
On Sunday, backup quarterback Jason Campbell played the second half, throwing for 94 yards, and figures to start if Cutler isn't ready to play against the 49ers. The Bears might bring in another backup such as veteran Josh McCown, who played in three games for them last season and started the final two.
"We're looking at all our options at the quarterback position," Smith said. "As I said, he's one of them. Of course, he played good football for us. We're familiar with him."
___
Online: http://pro32.ap.org/poll and http://twitter.com/AP_NFL