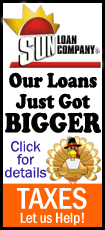 Diamond Foods, which makes Emerald Nuts and Pop Secret popcorn, is cleaning up improper accounting of payments to walnut growers. The company launched an internal investigation last year that ultimately found that it improperly accounted for payments to walnut growers for years.
Diamond's stock price has tumbled with investors uncertain what official financial results would look like. The company's bid for the Pringles brand, owned by Procter & Gamble Co., collapsed and it eventually jettisoned its CEO and chief financial officer.
Thilo Wrede of Jefferies is waiting to see if Diamond gives a more thorough explanation for the restatements; if the restatements are limited to the walnut grower payments and exactly when the financial for 2012's fourth quarter and 2013's first quarter will be released.