Obama was meeting Wednesday with about a dozen business executives as the White House and Congress face a series of expiring tax cuts and across-the-board spending cuts scheduled to take effect because lawmakers failed to reach a deal to reduce the federal debt. Business groups want an agreement before the end of the year, warning that the uncertainty could roil the financial markets and harm the economic recovery.
The White House meeting follows a gathering of labor leaders and liberal groups Tuesday in which participants said Obama remained clear that he would push for his campaign pledge of making the wealthiest Americans pay more in taxes.
"We're prepared to stand up to make sure there is shared sacrifice here, so the rich actually start paying their fair share and the middle class don't get soaked for that," said AFL-CIO President Richard Trumka.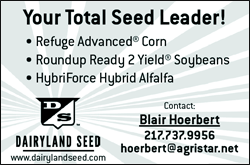 Obama was expected to speak in greater detail on the year-ending lame-duck session of Congress at a White House news conference Wednesday. Failure to act would lead to spending cuts and higher taxes on all Americans, with middle-income families paying an average of about $2,000 more next year, according to the nonpartisan Tax Policy Center.
Sen. Dick Durbin of Illinois, part of the Democratic leadership team, said Wednesday that many "many Republicans believe now is the time to sit down and talk more revenue." Durbin said the number of GOP lawmakers in the Senate willing to work toward accommodation now totals 20.
But Durbin also said "there is a great distance" between Republicans in the House and Senate, "and basically it comes down to the question of whether Speaker (John) Boehner is willing to look for a bipartisan solution."
Durbin told MSNBC he thinks lawmakers should "use this fiscal cliff" to resolve a problem that has plagued Congress for four years.