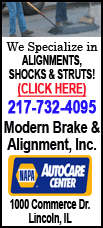 Robert Gentile, of Manchester, has a change-of-plea hearing scheduled in Hartford federal court on Wednesday. He has pleaded not guilty to allegations he illegally possessed firearms and explosives and sold illegally obtained prescription drugs.
It's not clear whether there is a plea deal. Gentile's lawyer and a spokesman for the U.S. attorney's office declined to comment about the hearing.
Gentile hasn't been charged in the museum theft. His attorney, A. Ryan McGuigan, has said his client knows nothing about the heist and isn't a Mafia member.
At a court hearing in March, Assistant U.S. Attorney John Durham said the FBI believes Gentile "had some involvement in connection with stolen property" related to a 1990 heist at Boston's Isabella Stewart Gardner Museum.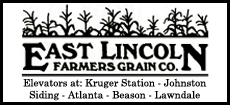 Thieves disguised as police officers struck as the city finished celebrating St. Patrick's Day, tying up two guards and making off with 13 pieces of art including masterworks by Rembrandt, Vermeer, Degas and Manet worth more than a half-billion dollars. The artwork hasn't been found and the museum is still offering a $5 million reward.
Durham has said that FBI agents had unproductive discussions with Gentile about the theft, but he didn't elaborate on his allegations. Durham also said the FBI believes Gentile is a made member of a Philadelphia crime family.
Gentile has been detained since February when he and an associate, Anthony Parente, were charged with selling illegally obtained prescription drugs including OxyContin, Dilaudid and Percocet.
Authorities searched Gentile's home and reported finding homemade dynamite sticks, several guns, ammunition, homemade silencers, a bulletproof vest, handcuffs, police scanners, brass knuckles and $22,000 in cash at the bottom of a grandfather clock.