Rita Crundwell, the former comptroller of Dixon, is scheduled to plead guilty to a federal charge that accuses her of stealing public money while overseeing the town's public finances and siphoning it into a secret bank account, U.S. attorney's spokesman Randall Samborn said.
Townsfolk in Dixon, the boyhood home of the late President Ronald Reagan, say they will welcome a confession from Crundwell. Its 16,000 residents are largely lower-middle class, working at factories and grain farms, and they had come to trust Crundwell to manage the town's finances with little oversight.
"It is a pity and tragedy -- for us and herself," Mayor James Burke said. "But having said that, the people who care about the community are looking forward, not backward."
If Crundwell does plead guilty, "she has to be incarcerated for a long time. ... There is no indication that she has remorse over this whole thing," Burke said.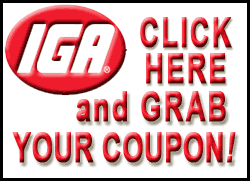 He also hoped that a plea would help the town recoup more of its $53 million in losses. A guilty plea in the federal case enables U.S. marshals to start selling off millions of dollars of assets still in Crundwell's name, including around $450,000 worth of diamonds and other jewels, ranch land and a house in Florida, he said.
Burke said Crundwell's assets probably amounted to several million dollars, though he didn't have a specific figure.
Crundwell, 58, had previously pleaded not guilty to the wire fraud count, which carries a maximum sentence of up to 20 years in prison.
Her federal public defenders, Paul Gaziano and Kristin Carpenter, did not return phone messages Tuesday. Crundwell, who is free on a recognizance bond, is scheduled to appear before U.S. District Judge Philip G. Reinhard in Rockford federal court on Wednesday morning.
She is accused of using her modestly paid town hall job to steal tax dollars that supported an extravagant way of life and won her national fame as a horse breeder. Prosecutors allege she began stealing the money in 1990. She had been working for the town since she was 17 and started to oversee the town's public finances in the 1980s. The small city is about 100 miles west of Chicago, along a picturesque vein of the Mississippi River.