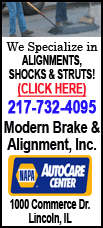 Their main question: Was national security threatened?
The extramarital affair was between Petraeus and his biographer Paula Broadwell, who U.S. officials say sent harassing, anonymous emails to a woman she apparently saw as a rival for Petraeus' affections. That woman, Jill Kelley, in turn traded thousands of sometimes flirtatious messages with Gen. John Allen, possible evidence of another inappropriate relationship.
The CIA's acting director, Michael Morell, started answering lawmakers' questions Tuesday on Capitol Hill, meeting with top Senate intelligence officials to explain the CIA's take on events that led to Petraeus' resignation last week after he acknowledged the affair. The lawmakers are especially concerned over reports that Broadwell had classified information on her laptop, though FBI investigators say they concluded there was no security breach.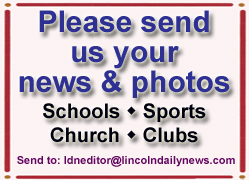 President Barack Obama is expected to make his first comments on the widening scandal Wednesday, during a postelection news conference at the White House.
Obama had hoped to use the afternoon news conference, his first since his re-election, to build support for his economic proposals heading into negotiations with lawmakers on the so-called fiscal cliff. But the scandal could overshadow his economic agenda this week, derail plans for a smooth transition in his national security team and complicate war planning during a critical time in the Afghanistan war effort.
Allen has been allowed to stay in his job as commander of the Afghan war and provide a leading voice in White House discussions on how many troops will remain in Afghanistan -- and for what purposes -- after the U.S.-led combat operation ends in 2014. But Obama put on hold Allen's nomination to become the next commander of U.S. European Command as well as the NATO supreme allied commander in Europe, at the request of Defense Secretary Leon Panetta, until Pentagon investigators are able to sift through the 20,000-plus pages of documents and emails that involve Allen and Kelley.
The FBI decided to turn over the Allen information to the military once the bureau recognized it contained no evidence of a federal crime, according to a federal law enforcement official who was not authorized to discuss the matter on the record and demanded anonymity. Adultery, however, is a crime under the Uniform Code of Military Justice.
Allen, 58, worked to save his imperiled career. He told Gen. Martin Dempsey, chairman of the Joint Chiefs of Staff, that he is innocent of misconduct, according to Col. David Lapan, Dempsey's spokesman.

At a news conference Wednesday in Perth, Australia, Panetta said, "No one should leap to any conclusions," and said he is fully confident in Allen's ability to continue to lead in Afghanistan. He added that putting a hold on Allen's European Command nomination was the "prudent" thing to do.
Known as a close friend of Petraeus, Kelley, 37, triggered the FBI investigation that led to the retired four-star general's downfall as CIA director when she complained about getting anonymous, harassing emails. They turned out to have been written by Petraeus' mistress, Broadwell, who apparently was jealous of the attention the general paid to Kelley.
In the course of looking into that matter, federal investigators came across what a Pentagon official called "inappropriate communications" between Allen and Kelley, both of them married.