The list of Foreign Ministry talking points also instructs diplomats to tell world leaders that Israel will retaliate against the move, without specifying details.
The Palestinians, frustrated with a four-year impasse in peace efforts, say they will ask the U.N. General Assembly on Nov. 29 to give them upgraded observer status. A draft resolution floated by the Palestinians seeks international recognition of their state in the West Bank, east Jerusalem and the Gaza Strip, territories captured by Israel in the 1967 Mideast war.
Israel and the U.S. strongly oppose the effort, saying all matters must be resolved through negotiations. On Wednesday, a U.S. envoy was set to meet the Palestinian president in Switzerland in a last-ditch bid to halt the bid.
The document says U.N. General Assembly approval of the Palestinian request would violate 1990s agreements between the two sides and "give Israel the right to reconsider and nullify" them in whole or in part. "Adoption of the resolution by the General Assembly will have grave consequences, and set in motion unilateral Israeli responses," the ministry communique said, cautioning that it would also complicate future diplomatic progress.
Vice Premier Moshe Yaalon, speaking in a similar vein, told Army Radio on Wednesday that his country would "have to take steps to make it clear that there will be a heavy price" if the statehood petition goes ahead. Prime Minister Benjamin Netanyahu has also warned previously that a statehood appeal would push peace further away and lead to instability.
Late Tuesday, U.N. chief Ban Ki-moon warned that the planned Palestinian move would undermine negotiations. "None of us should act in any way that would place a return to talks at risk. There can be no substitute for meaningful negotiations," he said in a speech at Yale University.
Palestinians, exasperated after 44 years of Israeli occupation, insist they have no choice but to sidestep talks that have foundered for nearly two decades amid a toxic mix of intransigence, violence and failure of will.
Palestinian President Mahmoud Abbas insists he hasn't closed the door on negotiations, but only on condition Israel stop building settlements on lands the Palestinians claim for a future state. Israel refuses to do that, saying the future of settlements will be settled once an agreement is reached on the final borders of Jewish and Palestinian states.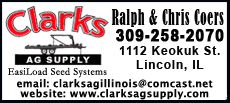 General Assembly recognition would not change the situation on the ground. But the Palestinians hope to use their upgraded status on the world stage to press their claims for a homeland. They also hope it will be a springboard for admission to other U.N. bodies, including the International Criminal Court, where they hope to prosecute Israel on war crimes charges.
Vice Premier Yaalon said an appeal to the U.N. would be a "flagrant" breach of the Oslo accords of the early 1990s, which require disputes to be settled through dialogue. He stopped short of saying they would be rendered void.
"Let's wait," he said. "But we can't let it go by and must take steps to make it clear there will be a heavy price," he said.
He didn't specify what measures Israel might take. An end to the accords could stop cooperation with the Palestinians in a wide range of areas. Among other things, it could withhold the transfer of millions of dollars in taxes and customs it collects on behalf of Palestinian President Mahmoud Abbas' West Bank government and block the import of equipment for Palestinian security forces, an Israeli official explained.
No decisions on any such moves have been made, he added.