Stamping out entrenched tax evasion is crucial to Premier Mario Monti's quest to keep Italy from succumbing to the European debt crisis, and it is critical to fellow eurozone members in more dire straits, such as Greece and Spain -- which are also notorious for making cheating the taxman a way of life.
Indeed, Greece's international rescue creditors have been pressing Greece for two years to reform its ailing tax system, citing poor collection as a key factor keeping the country mired in crisis. In Spain, where tax fraud is rampant, as much as euro90 billion ($150 billion) is lost each year to tax fraud -- the equivalent of the country's national debt, according to Spain's main tax inspectors union.
To succeed in Italy, authorities will have to catch the legions of self-employed and small business owners who brazenly lie about their earnings, like the plumber in the eastern town of Pescara, who socked away undeclared income in 30 bank accounts, or a successful pastry shop owner in Calabria, who on his tax return claimed he was earning next to crumbs.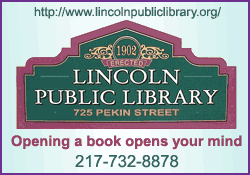 And those are the less sophisticated schemers.
Tax police officials say that wealthy Italians, their companies and foreigners who make their money in Italy are increasingly trying to avoid taxes by using such strategies as falsely declaring that their base of operations or residence is abroad.
Another daunting challenge is the so-called "submerged" economy, a term embracing Italians who declare only a fraction or nothing at all of their earnings -- and dentists, lawyers, doctors and other big-earning professionals are frequently among the worst offenders.
Tax evasion of all types in Italy totals about euros 240 billion ($300 billion), or 15 percent of the country's gross domestic product of euro1.6 trillion ($2 trillion), tax police estimate. Winning the war on tax cheats could therefore more than wipe out the country's budget deficit, which is expected to increase to euros 42 billion ($53 billion), or 2.6 percent of GDP this year. That would start knocking away at the nation's colossal public debt of euro2 trillion ($2.5 trillion), or 125 percent of GDP.
But "big international frauds are up," lamented Lt. Col. Gianluca Campana, in charge of the income tax unit revenue protection office at the Guardia di Finanza, Italy's financial police corps which reports to the Economy Ministry.
The entrenched practice by many cafes, eateries, hair dressers and similar small business of neglecting to give customers mandatory cash register receipts commonly grabs the attention in crackdowns on tax evasion in Italy.
But, cautioned Campana, "one false (big business) invoice can equal no cash register receipts for coffees for two months."
Over all of 2011, the total of non-declared income discovered by tax police amounted to some euro50 billion ($65 billion), of which some 20 percent was due to international tax evasion, he said. By comparison, in the first nine months of this year, tax police discovered some euro40 billion in undeclared income, with 30 percent of that blamed on international tax evasion, Campana said.
With the economic crisis shrinking bottom lines, and Italy increasingly on the hunt for big-time evasion, especially by big businesses, "there is a tendency to move capital abroad, using maneuvers apparently legal but which really are not," Campana said. A classic technique consists of declaring one's formal residence abroad in tax havens like Monte Carlo. Also common are companies that clearly have their business base in Italy but claim it is abroad in countries with far lower tax brackets.
Campana is armed with three degrees, including a masters in tax law from Milan's Bocconi University, the prestigious economics institute formerly headed by Monti. He brings skills to this specialized police corps that are as finely tuned as sharp-shooting.
"We are going after the big cases (of evasion) in order to rake in more money," Campana said.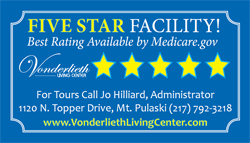 The Ferrari-driving plumber hid some euro2 million ($2.6 million) of his income over several years by giving his customers invoices -- for jobs ranging from fixing leaks to installing new bathrooms -- for the actual cost of his work, but kept a second, false registry of much lower figures for tax purposes, said Pescara tax police Col. Mauro Odorisio.
Armed with a 2008 law, authorities confiscated assets belonging to the plumber equivalent to the approximately euro1 million ($1.3 million) they contend he owed in taxes, Odorisio said.
With Ferraris in red or yellow, and snazzy Porsches parked inside, Guardia di Finanza garages practically resemble luxury car dealerships.
The cars get sold to help recoup unpaid taxes and interest.