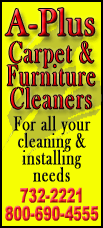 And the scandal's become so complicated you need a scorecard to keep track:
DAVID PETRAEUS
A highly decorated four-star Army general lauded for his leadership of the Iraq and Afghanistan wars, Petraeus, 60, moved into the civilian world to become CIA director in September 2011. He shocked official Washington on Friday by admitting an extramarital affair with his biographer and resigning his post.
___
PAULA BROADWELL
The other woman. Now a 40-year-old author and married mom of two young children, she met Petraeus while she was an Army reservist and graduate student at Harvard in 2006. She later embarked on a case study on his leadership of the Iraq War. After he took the helm in Afghanistan, Broadwell expanded her work into a biography, gaining unprecedented access to Petraeus and his commanders. It's called "All In: The Education of General David Petraeus."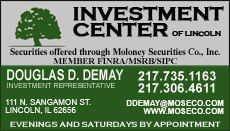 Their affair began in November 2011, a couple of months after he became CIA director, according to retired Army Col. Steve Boylan, a friend of the Petraeus family. It ended last summer, Boylan said.
The relationship was exposed after Broadwell of Charlotte, N.C., sent emails to another woman, Jill Kelley, warning her to stay away from Petraeus, officials said.
___
JILL KELLEY
All threads in the story trace back to this Tampa, Fla., socialite.
A surgeon's wife and mother of three young girls, Kelley is a sort of self-appointed social ambassador for the nearby U.S. Central Command. The Kelleys opened their bayside home to lavish parties where military brass mingled with Tampa's elite. In this role, she befriended Petraeus and his wife, Holly, when he took over Central Command in October 2008.
Kelley, 37, stayed in close contact with Petraeus after he left to take command of the Afghanistan war. They exchanged nearly daily emails in an account routinely monitored by his aides, according to two former staffers, who said those messages weren't romantic in tone.

In May 2012, Kelley started getting anonymous, harassing emails warning her away from Petraeus. She reported the email to the FBI.
The FBI traced the messages to Broadwell, uncovering her affair with Petraeus. The FBI notified Petraeus' boss, Director of National Intelligence James Clapper, who urged him to resign.
And the FBI found something more.
It unearthed "inappropriate communications" between Kelley and another top military officer, John Allen, according to Pentagon officials.
___
JOHN ALLEN
The four-star Marine general who followed in Petraeus' footsteps at Central Command and then as Afghanistan commander is now following him into choppy waters.
The Pentagon is investigating 20,000 pages of documents and emails involving Allen, who is married, and Kelley. Some of the communications were "flirtatious," according to a senior defense official, who spoke on condition of anonymity because he wasn't authorized to discuss the case publicly.