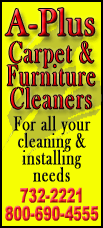 The Democrat, who was easily re-elected last week, has been on a hushed medical leave since June for treatment of bipolar disorder and other medical issues. Neither his staff nor his family has given updates about when or if he's expected to return to work.
The latest development in Jackson's mysterious absence comes amid a continuing House Ethics Committee investigation into his dealings with imprisoned ex-Illinois Gov. Rod Blagojevich, along with reports of a new federal probe into possible misuse of campaign money and pressure from Illinois' top public officials for an update.
"Given the election is over, I think it's important for him to tell his constituents and tell the public where he stands," Illinois Gov. Pat Quinn said Tuesday at an unrelated event. "It's time for him to speak."
However, few details were available Tuesday about Jackson's condition or whether he was in his Chicago-area congressional district, his home in Washington or somewhere else.
Mayo Clinic spokesman Nick Hanson said Jackson was no longer a patient at the hospital in Rochester, Minn., but he did not know where the congressman was going. Jackson's father, the Rev. Jesse Jackson, told some media outlets that his son had not left the hospital. He did not return multiple messages seeking comment.
The congressman's Washington-based spokesman Frank Watkins said Jackson had not checked into his Washington office. He did not have further information. And two of Jackson's Illinois colleagues in the Black Congressional Caucus -- Reps. Danny Davis and Bobby Rush -- said through spokeswomen that they had not heard from him.
Jackson's Chicago-area based spokesman didn't return multiple messages seeking comment. Neither did a family publicist or the office of Jackson's wife, Chicago Alderman Sandi Jackson.
Jackson, 47, disappeared in June, and it was later revealed that he was being treated at the Mayo Clinic for bipolar disorder and gastrointestinal issues. He returned to his Washington home in September, but went back to the clinic the next month, with his father saying his son had not yet "regained his balance."
The congressman had returned to the hospital amid reports that he faced a new federal investigation into potential misuse of his campaign finances. The Chicago Sun-Times first reported the probe, citing anonymous sources. An FBI spokesman in Washington, Andrew Ames, told The Associated Press he could neither confirm nor deny the existence of federal investigation into Jackson.