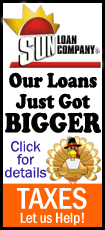 Pelosi, the onetime House speaker and the first woman to hold the office, touted the diversity of her caucus, even though her quest to flip 25 seats and gain control of the House failed by two-thirds. McConnell declared his caucus was "ready to get started"- as a minority yet again and under a president whose defeat he had named as his top priority.
"The election's behind us," McConnell emphasized with a tight smile.
What lay ahead looked to be a bitter end to a presidential and congressional election year that consumed $6 billion in campaign cash, bombarded voters with political ads and changed nothing about who holds the presidency or which parties control Congress.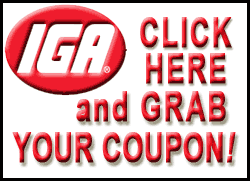 Voters dashed the hopes of out-of-power veterans like Pelosi and McConnell while electing a dozen new senators and at least 82 new House members. Winners and losers in those races are walking the same Capitol Hill hallways these next few, awkward weeks, as the freshmen attend orientation and those they defeated convene in a lame-duck, end-of-year session of Congress.
The incoming lawmakers joined the look-ahead parade, many staying clear of the cut-it-or-shut-it cries of tea party insurgents who swept Republicans to power in the House two years ago. They spoke instead of a concept often spat upon back then: compromise.
"When you're in business for 41 years, in my case, the automobile business, you know how to wiggle and waggle. I can do that," said incoming Texas Republican Rep. Roger Williams. "I plan on doing that, but you've got to have somebody who wants to cooperate with you on the other side."
But the reality is that divided government will reign in Washington for at least two more years. A Democratic president and Senate majority leader and Republican House Speaker John Boehner remain the prime power brokers over excruciating choices on taxes and spending. Despite the millions of dollars they raised for their parties' candidates, Pelosi and McConnell retain their grip only on clout-challenged minorities.

For both minority leaders, it was the second election in a row ending in disappointment.
In 2010, a tea party-fueled wave, a recession and President Barack Obama's unpopular health care law helped flip House control from the Democrats to Republicans and forced the speaker's gavel from Pelosi's hand to Boehner's. That same year, a trio of flawed tea party candidates from Delaware to Nevada helped deny McConnell the Senate majority.
Both leaders embarked on a two-year quest for political redemption. Pelosi insisted that the 25 seats her party needed to gain were entirely within reach. McConnell, meanwhile, famously vowed that denying Obama's re-election was his first priority. And the math -- Republicans were only defending 10 Senate seats, while Democrats were defending 23 -- suggested that the Senate majority was within reach for McConnell's party.
On all of those counts, failure. And for McConnell and Pelosi, no mandate to claim.