BMW of North America announced Wednesday that it has been working with the USBSF to develop a new two-man bobsled, with an eye on having it ready for the 2014 Sochi Olympics. The deal has been in the works for more than a year -- a prototype has already been delivered -- and the U.S. believes it could be a major boost to medal hopes.
"I happen to think these are going to be very good," USBSF CEO Darrin Steele told The Associated Press.
The U.S. won Olympic gold in women's bobsledding in 2002 and a four-man gold in 2010, but the two-man gold has eluded the Americans since 1936.
BMW Group also has a sponsorship arrangement with the U.S. Olympic Committee through the 2016 Rio de Janeiro Olympics, and the company also is the official mobility partner for the USBSF, U.S. Speedskating, USA Swimming and USA Track & Field. BMW's talks about this project with the USBSF go back to at least March 2011, with the sides exchanging ideas about how the technology of building fast cars can translate into building fast sleds.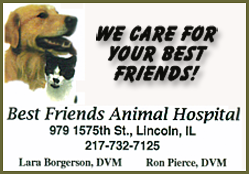 "They've helped us think outside the box on what they can do to extend the sponsorship past cash and tap into what they do really well, and that's technology and high-performance," Steele said. "They took a chance with this."
Bobsleds are much like race cars -- there's very specific rules about how to build them, and to the naked eye, most seem identical.
If this goes the way BMW and the USBSF would like, this new two-man sled would be different, with both sides saying the look is unique.
"What we've got so far, it is recognizably different," said Michael Scully, a creative director for global design at BMW. "It can be what bobsleds in the future are identified as, or it can come to define something that doesn't work. We're really in the early stages of testing. What we're working on is still in development, but yes, it is distinctively recognizable."
BMW is headquartered in Germany -- a huge bobsled rival for the U.S., and a nation that typically produces some of the best sliders in the world.
The irony of this arrangement has not been lost on anyone involved.
"It is going to be interesting," Steele said. "They're sponsored as well, but this one is going to be a little bit different."