The Blue Devils provided the schooling Tuesday night.
Senior guard Seth Curry scored 23 points and No. 9 Duke held off a furious comeback by the third-ranked Wildcats, preserving a 75-68 victory at the Georgia Dome.
Both teams hope to return to Atlanta in April, when the Final Four will be held in the same building.
"I wouldn't mind having some of their guys," Duke coach Mike Krzyzewski said. "And I'm sure they would like to have some of our guys."
The Blue Devils relied heavily on their experience to hold off coach John Calipari's latest group of stellar freshmen, who nearly came all the way back from a 14-point deficit in the second half.
Even so, Calipari actually sounded happier about the way his kids played in a loss than he did after their season-opening win over Maryland.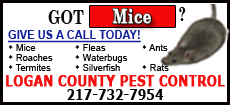 "We're getting better," he said. "This team just had some seniors. But we had a chance."
Calipari scanned the scoresheet and was pleased with the way the shots were spread around. Among the starters, everyone had between five and 12 attempts.
"That's pretty good. They're sharing," he said. "What they don't understand is how hard they have to play every possession, how a minute and a half can cost you a game. They don't know it yet. It's never been important to them. Our job is to teach them. We've got to get them in stronger shape mentally and physically."
Duke (2-0) appeared to be in control, even with Mason Plumlee on the bench in foul trouble. The Blue Devils ripped off a 13-3 run, capped by Rasheed Sulaimon's 3-pointer that made it 58-44 with 9 1/2 minutes remaining.
But Kentucky (1-1) wasn't done, rallying like a defending champ even though this is essentially a whole new team in Calipari's one-and-done system. The Wildcats outscored Duke 17-6 over the next six minutes and actually had a chance to tie it.
Julius Mays missed a 3-pointer with the Blue Devils clinging to a 64-61 lead.
Curry made sure youthful Kentucky didn't get any closer. He blew past Archie Goodwin on a drive -- using a pump fake to get by the freshman guard -- that essentially clinched the win.
This was the first meeting between the storied programs since 2001. In the stands, Christian Laettner cheered on his alma mater, a reminder of perhaps the most famous game in the series -- the 1992 NCAA regional final, in which Duke's Grant Hill heaved a long pass to Laettner, who turned and sank a buzzer-beating jumper that sent the Blue Devils on to their second straight national title.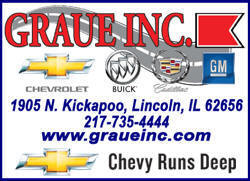 There were no such heroics in this one.
Poythress led Kentucky with 20 points, soaring over the Blue Devils for several dunks, including a thunderous one-handed slam off a missed jumper by Mays. Nerlens Noel and Goodwin added 16 points apiece. All are freshmen, with plenty of room to grow before tournament time.
This was a good starting point, getting a chance to play in a doubleheader featuring four of the nation's best teams. In the opener, No. 21 Michigan State knocked off No. 7 Kansas 67-64.