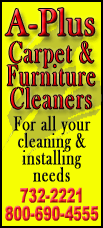 The Lakers' final play? Well, 7-foot Pau Gasol ended up shooting a 3-pointer.
While coach Mike D'Antoni is on his way to Los Angeles with new schemes and strategies, Gregg Popovich and the Spurs are headed out of town with an outstanding start to the season.
Green hit the go-ahead 3-pointer with 9.3 seconds left, Tony Parker scored 19 points and the Spurs beat Los Angeles 84-82 Tuesday night in the Lakers' first loss since firing Mike Brown.
Tim Duncan had 18 points and 11 rebounds for the Spurs, who improved the Western Conference's best record to 7-1 thanks to Green's third 3-pointer of the night. The Spurs executed perfectly when facing a one-point deficit, with Duncan helping Kawhi Leonard get the ball to Green.
"(Popovich) drew up a play and said, `If you're open, catch it and shoot it,'" Green said. "When he draws plays for the young guys like myself, it's very rare and very surprising. You don't expect it. It's only my third year here, so for him to draw up a play for me, there was a lot of pressure on me. But you take the shot with the confidence he gives you."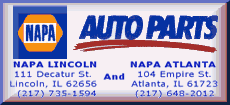 The Lakers are hoping to have that feeling when D'Antoni arrives, likely for practice Thursday. Interim coach Bernie Bickerstaff ran the team for the third straight game, but the final play went poorly when they couldn't get the ball to Kobe Bryant, who had 28 points and eight rebounds.
After Gasol unsurprisingly missed just the 117th 3-point attempt of his 12-year NBA career, Tiago Splitter's hustle prevented the Lakers from controlling the rebound before the buzzer sounded on Los Angeles' first game since hiring D'Antoni late Sunday night.
"It felt good when I released it, (but) it wasn't designed to go that way," Gasol said. "We're not discouraged by it in the situation we're in. We're looking forward to a new coach stepping in on Thursday and getting going. Hopefully I'll be closer to the basket next time."
Dwight Howard had 13 points and 15 rebounds for the Lakers, who dropped to 3-5 after committing 17 turnovers on a poor shooting night.
After the wholesale upheaval of the past five days, the Lakers found another kind of drama in their first game since the club surprisingly bypassed 11-time NBA champion Phil Jackson to hire D'Antoni, who is expected to arrive in Los Angeles on Wednesday. The Lakers' crowd cheered for Bickerstaff, but never broke out into the "We want Phil!" chants that occurred in their past two games.
The Lakers haven't said when D'Antoni will formally take over the team, and Bickerstaff could still be running the bench Friday when the Phoenix Suns visit Staples Center.