Keith Appling came through.
Big time.
Hitting a pair of huge shots down the stretch -- one from beyond the 3-point arc, the other on an acrobatic drive -- Appling carried the No. 21 Spartans to a 67-64 upset of No. 7 Kansas on Tuesday night.
"The offense was kind of stagnant, so I wanted to make a play the best way I possible could," said Appling, who led Michigan State with 19 points. "From there, it was all she wrote."
The Spartans (1-1) opened with a surprising loss to Connecticut on the other side of the Atlantic. Their road show moved from Germany to a doubleheader at the Georgia Dome -- site of this season's Final Four -- featuring four of the nation's best teams. No. 3 Kentucky faced No. 9 Duke in the second game.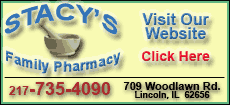 The Jayhawks (1-1) led 59-54 with 5 minutes remaining, showing signs of taking control in a game that was tight all the way. But Michigan State rallied behind its brilliant guards.
"We did some good things," Kansas coach Bill Self said. "It's just that games are decided in the last five minutes. And they were better in the last five."
Freshman Gary Harris scored 18 points for the Spartans, including back-to-back baskets that sparked an 8-0 run. Appling, who averaged 11.4 points last season, took over from there.
He 6-foot-1 junior picked up a screen, darted away when 7-footer Jeff Withey popped out to help, then wound up with an open look from beyond the arc when Withey turned back for the lane and got tangled up with his own man.
Appling's shot from the top of the circle was right on the mark, pushing the lead to 65-61 with 1:35 remaining.
Ben McLemore gave Kansas a chance, converting a three-point play after a needless foul by Denzel Valentine. But Appling drove past Withey at the other hand with a left-handled dribble, cradled the ball and banked in a shot between two defenders with 13.5 seconds to go.
That left Kansas with no choice but to try a 3. Travis Releford got a look as time expired, but his shot clanked off the side of the rim.
Elijah Johnson led Kansas with 16 points. Withey, who played so well in last season's NCAA tournament, wasn't much of a factor against the Spartans. He was held to eight points and seven rebounds, along with four turnovers.
Michigan State's bulky big man, Derrick Nix, held his own against Withey with eight points and rebounds.
"Nix is a big guy, that's for sure," Withey said. "He's really strong. He's tough to guard."