Portland used a strong third quarter to build its lead to 16 points and pushed the cushion to 22 early in the fourth. The Blazers outrebounded the Kings 44-33 and connected on 14 of 27 attempts from 3-point range.
LaMarcus Aldridge scored 19 points for Portland and Wesley Matthews had 18. Nicolas Batum had 15 points, seven rebounds and five assists. J.J. Hickson added 10 points and 13 rebounds.
James Johnson scored 16 points and Marcus Thornton 14 for the Kings, who dropped their third straight.
Jimmer Fredette had 13 points and a career-high six assists, while rookie Thomas Robinson scored 12.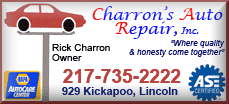 The Kings played their second consecutive game without leading scorer and rebounder DeMarcus Cousins, suspended following a verbal altercation last week with San Antonio Spurs television announcer Sean Elliott. Cousins lost an appeal Tuesday to reduce the suspension to one game.
It didn't help that the Kings were further depleted, missing starting point guard Isaiah Thomas and backup Aaron Brooks, who injured his left ankle in the first quarter and didn't return.
A rookie from Weber State, Lillard shot 5 of 6 on 3-pointers in scoring 20 points or more for the fifth time in eight games.