DeRozan and Calderon each had 10 points in the first half for the Raptors, who had a franchise-low five points in the fourth quarter. Toronto led 69-58 heading into the fourth and hit only one field goal the rest of the way, also a franchise low record.
George Hill scored 18 points and Paul George had 12 points and nine rebounds to lead the Pacers, who have lost four of the last five.
Indiana went on a 9-0 run in the fourth and pulled to 74-72 with 1:02 left in the game. Neither team scored again.
The Pacers missed five shots in the remaining 22 seconds with a chance to tie or take a lead.
The Raptors went on a 15-4 run at the end of the first quarter to take a 29-21 lead.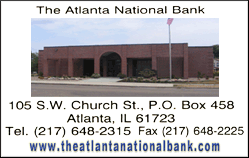 The Pacers missed four shots and turned the ball over on an offensive foul by Roy Hibbert while DeRozan and Andrea Bargnani each hit two buckets to contribute eight points in the run.
That came after the Pacers jumped to a 9-2 lead at the start of the first quarter in what looked like a promising start. Lance Stephenson scored five points in the early spurt on a 3-pointer and a layup. David West scored and George hit two free throws.
The Pacers eventually a 13-4 lead before the Raptors went on a 10-0 run to regain the advantage.
Calderon hit a jumper, a technical free throw and a 3-pointer, and DeRozan scored back-to-back shots in the run that gave the Raptors their first lead of the game
And the Raptors never let up. While the Pacers were taking shots that hit the edge of the rim or that didn't hit the rim at all, the Raptors maintained the lead.
It was by far not a half the Pacers were looking for, but a half the Raptors could use to bounce back from a 140-133 3OT loss the night before.